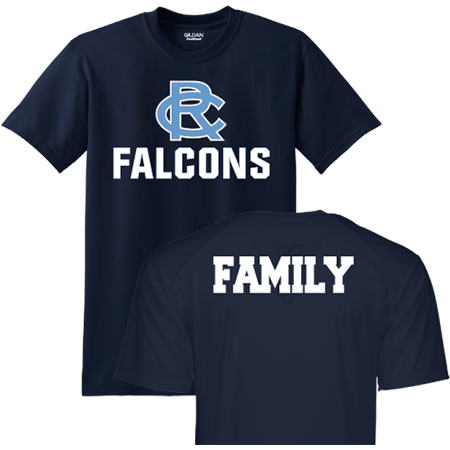 School Pride - Spirit Shirts
Ian Peters
Wednesday, September 11, 2019
Hello Falcon Families!
The Riley County High School Student Council and Pep Club have worked together to design spirit shirts for the high school. We will be selling these shirts over the next 6 days (the store closes on Monday, September 16that midnight). Each grade has chosen a different color of shirt. The cost is $12.00 and it has a 2-color front with their graduating year on the back.
We will be encouraging the students to wear this shirt on the Friday of Homecoming week and the Friday of King and Queen of Courts week, and on other designated spirit days throughout the year. The plan is for each grade to keep the same color to use for their spirit shirt from year to year throughout high school. We are trying to encourage as many students as possible to purchase one of these shirts and wear them on the designated days. The goal of this project is to encourage bonding among the students and a feeling of unity in our school, along with promoting school spirit and showing our FALCON PRIDE!
If you follow the link below, you can purchase a shirt for your son or daughter. There is also a "FAMILY" shirt. This is the shirt that the faculty and staff will wear, but if anyone (parents, siblings, etc) would like to purchase one of these, you are welcome to do so!
https://www.bsnteamsports.com/shop/RCSTUCO
If you would like to pay for the shirt of a student who doesn't have the means to order one, please contact us.
If you have any questions, please don't hesitate to contact us.
Thank you!
Dunia Harmison (RCHS Student Council Sponsor)
Erin Lloyd & Kathy Seyfried (RCHS Pep Club Sponsors)
---