Riley County Grade School Collected coins for the Love Chloe Foundation in honor of former RCMS student Tessa Williams. RCGS students collected $2492.32 in coins that will go to support families affected by childhood cancer. Thanks to all who participated! Way to Go Falcons!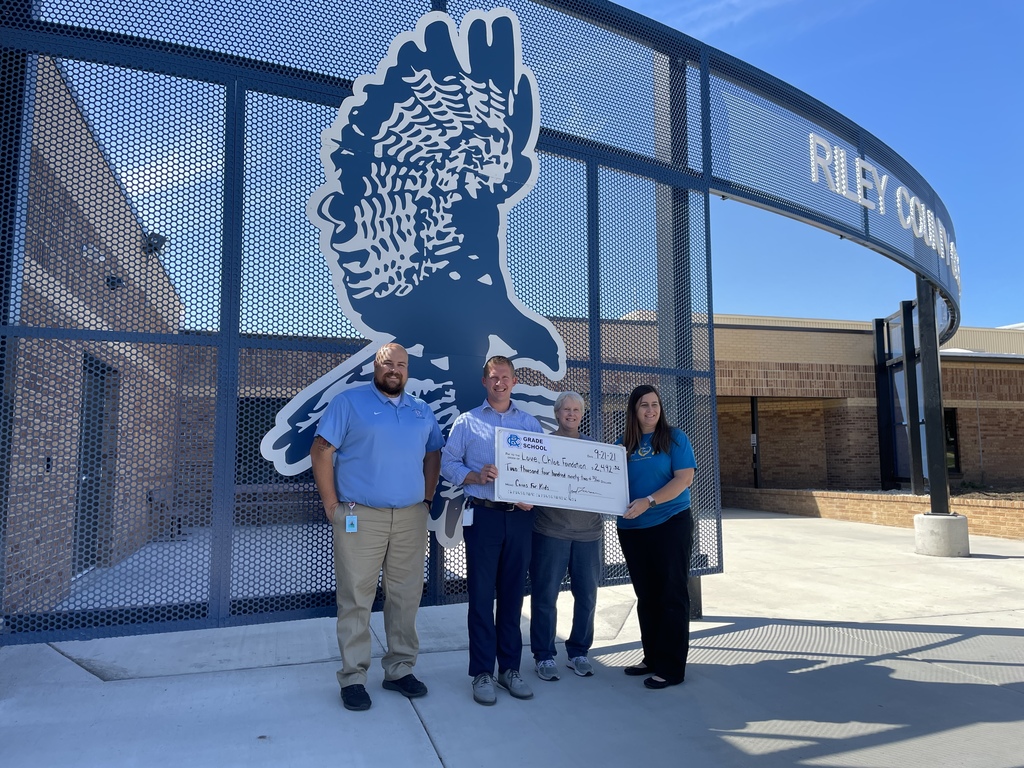 Mr. Larson and Mr. Oliver introduced our new assistant principal and teachers to the board members at the September BOE meeting. 1st Picture from left to right: Alisa Church, Ashley Peery, Jared Jaskiewicz, Samantha Kachelhoffer, and Harold Oliver. 2nd Picture from left to right: Jared Larson, Ben Gordon, Ryan Young, Ashley Peery, Jared Jaskiewicz, Samantha Kachelhoffer, Alisa Church, and Harold Oliver.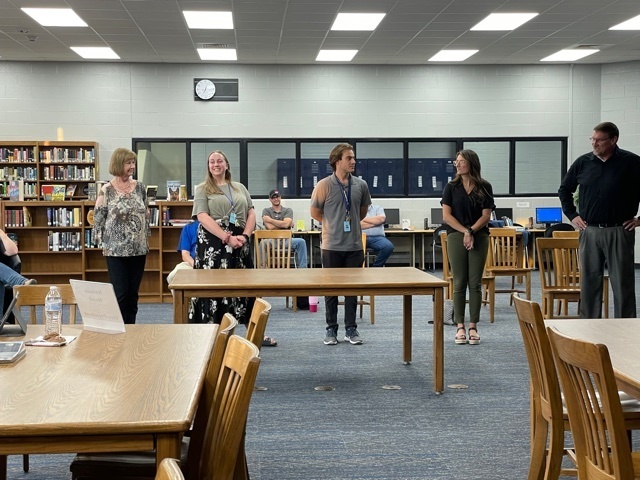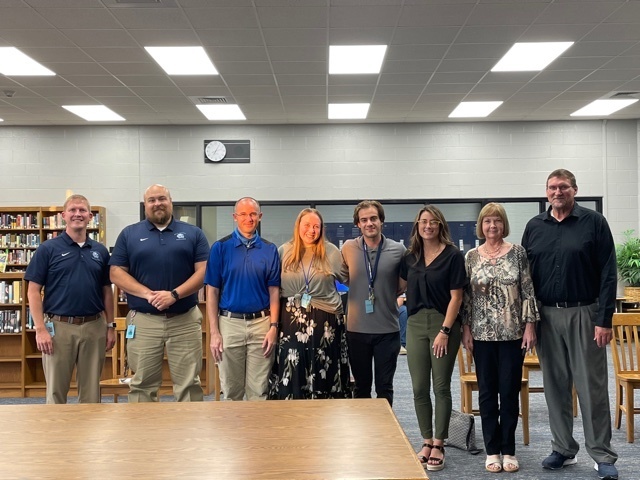 Great night for some football! JH FB and VB is facing off tonight against the Silver Lake Eagles at home. Let's go Falcons!

First home JH volleyball action tonight at Riley. 7th grade is facing off against Marysville and Abilene, while 8th grade is playing their half of the triangular at Marysville. Let's go Falcons!

Key Club Officers attended a Kiwanis Club meeting in Manhattan on monday. Great experience for our students to participate in a leadership organization.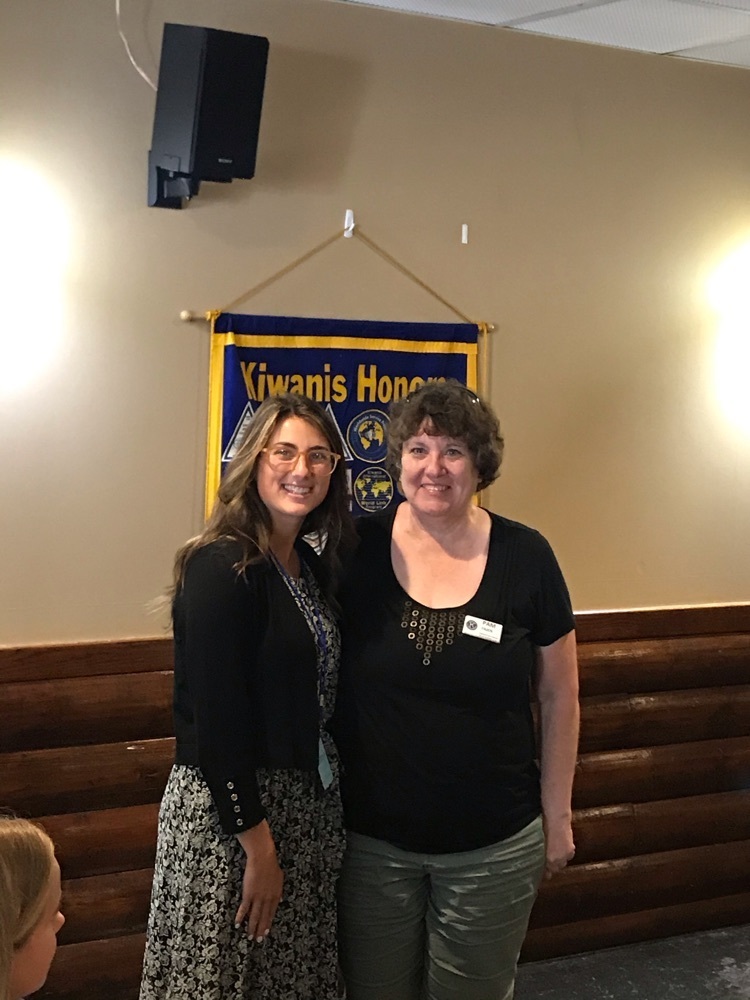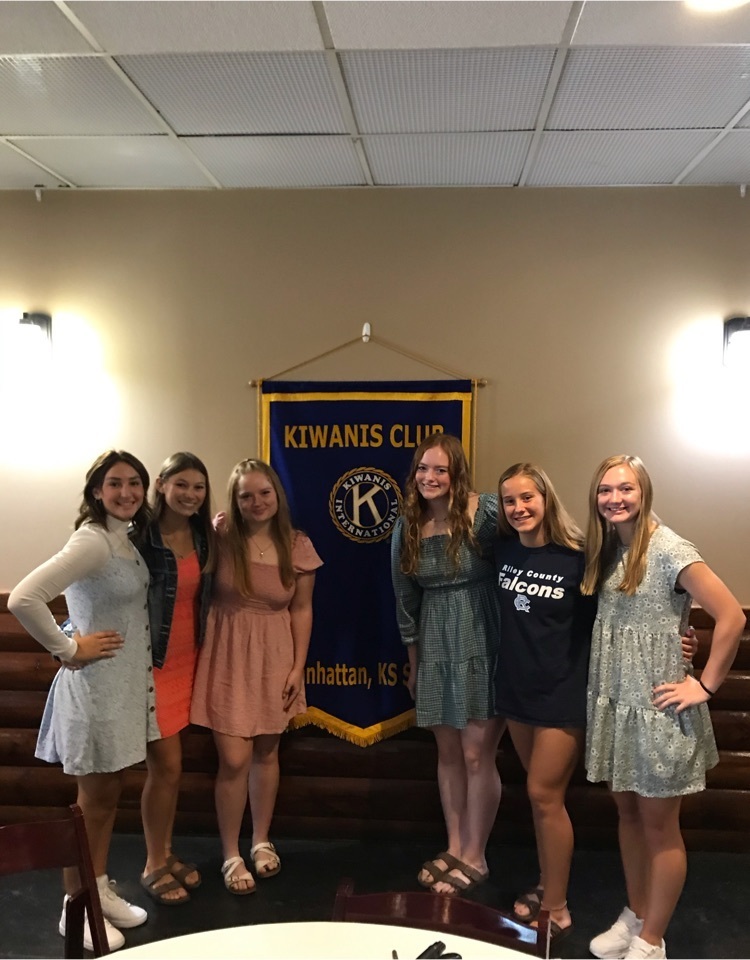 August 26th is the First Day of School for all students PK-9 and new high school students.

A new sign for the District Office.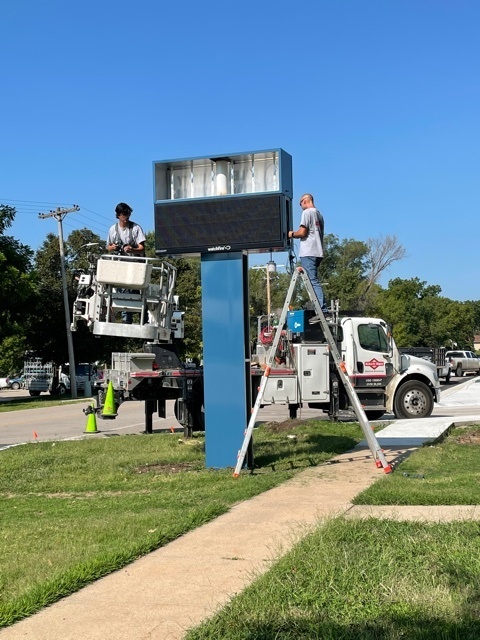 School is almost here and great change has taken place on the outside of the grade school. What an exciting year it will be!

MS/HS Fall Sports Parent Informational Meeting: Thursday Aug 12th at 7:00 pm in High School north gym. 7:30- sport specific breakout meetings Please bring completed physicals if you have not turned in. Physical, Parental Consent, and Concussion forms need to be included. Go Falcons!

Help fill the bus!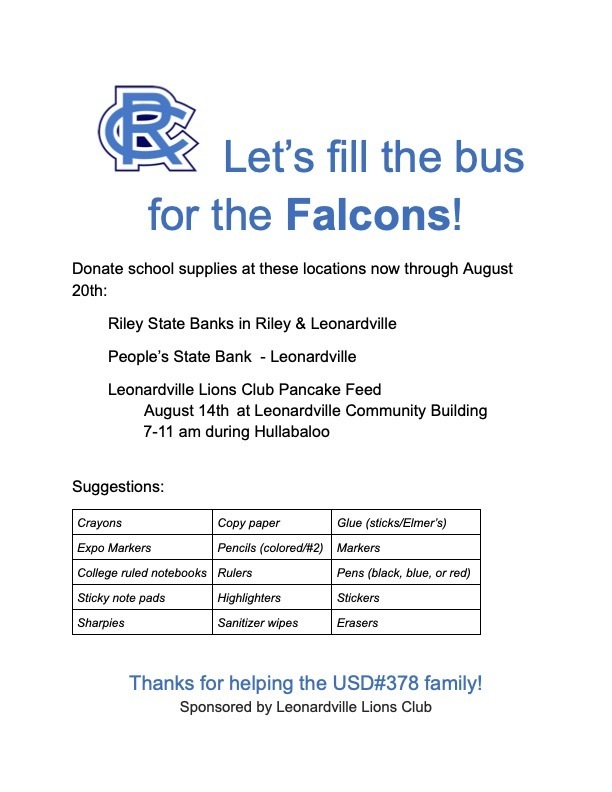 RC Falcons Varsity Trap Team Places 3rd at State! The Falcons had nine passionate shooters represent the Riley County High School Trap Team at the Kansas High School Clay Target League State 1A Tournament on June 19th. Athletes are classified as novice, junior varsity, or varsity based on their regular season average. High gun awards are given to the top three males and females in each division. Team recognition is given to teams in each division, yet overall team awards are decided by the top five shooters of the day regardless of classification. As season scores typically improve as the season progresses, it's not unusual to have top scores come from junior varsity shooters. State competition is best out of 100 targets, 2 rounds of 50. Riley County's top five shooters at the tournament were varsity males: Ayden Bath-95, Jared Wilt-91, Bryce Beckman-91 including a "25 straight", Cody Pfaff-88, and Zak Zeller-83. Their combined score of 449 earned them 3rd Place in the Varsity team division and 8th place team overall. There were 43 teams/schools represented at the 1A State Tournament and 449 individual shooters. Great job to these young men and women! Go Falcons!
Congratulations to the Riley County Trap Team for earning the title of 2021 Conference Champions! Their commitment made for a great team accomplishment. Below are the individual placers for Riley County in the Conference Top 25 Male and Females! Male 3rd Jared Wilt 5th Ayden Bath 7th Bryce Beckman 9th Gus Smith 10th Zak Zeller 11th Luke Hebert 13th Jackson Shanahan 18th Cody Pfaff Female 2nd Hailey Sharp 5th Lindsay Reid 7th Payton Baker 11th Trynity McCoy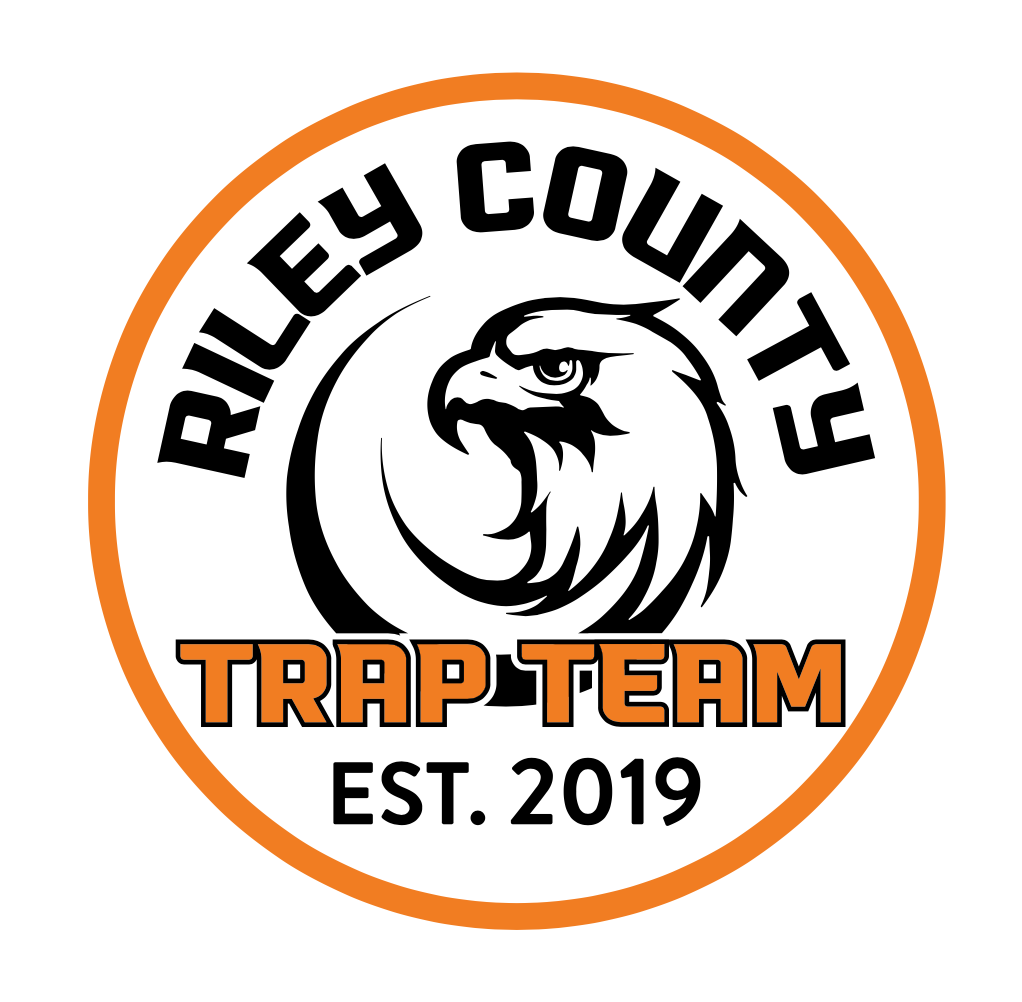 Podium pose for Jessi Brummett! Jessi finishes her high school career wearing Columbia blue on the podium at Cessna Stadium. She will be going home with a Silver medal and finished high school as the school record holder in the Javelin! Great job Jessi!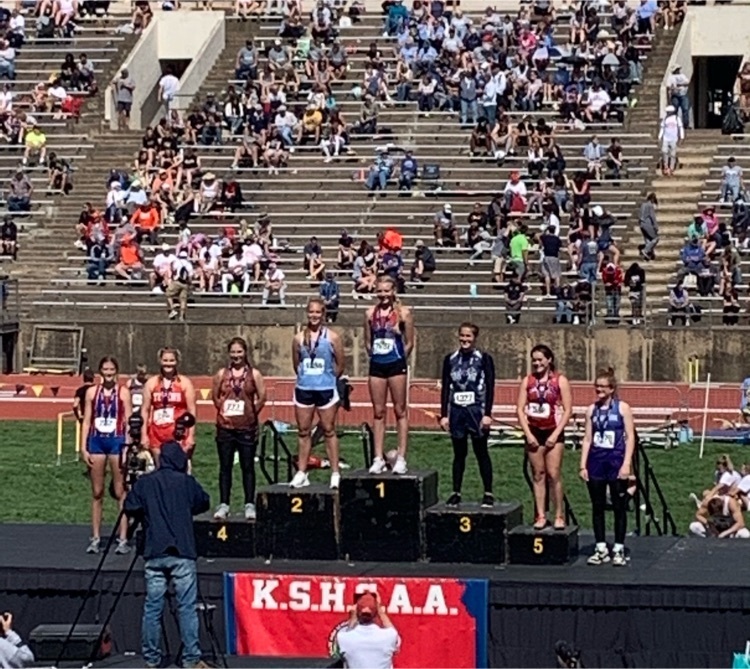 Ames Burton is a State Champion in both of her events, taking the Class 3A title in Discus as well! Congratulations to her on being the school record holder and State Champion in both events. The cherry on top of a tremendous career. We're proud of you Ames!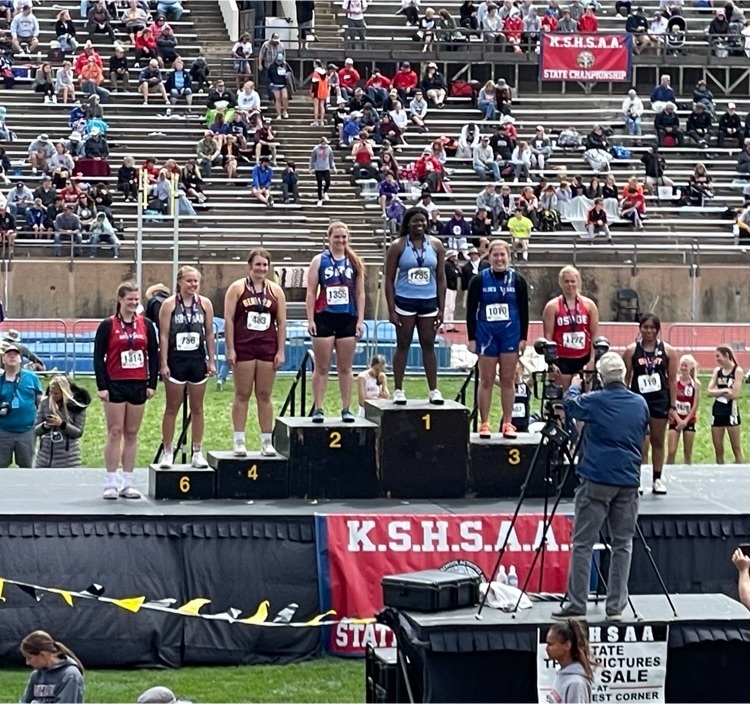 Ames Burton captures the 3A title in Shot Put! She finishes her first event at State track as a State Champion! Great job Ames!!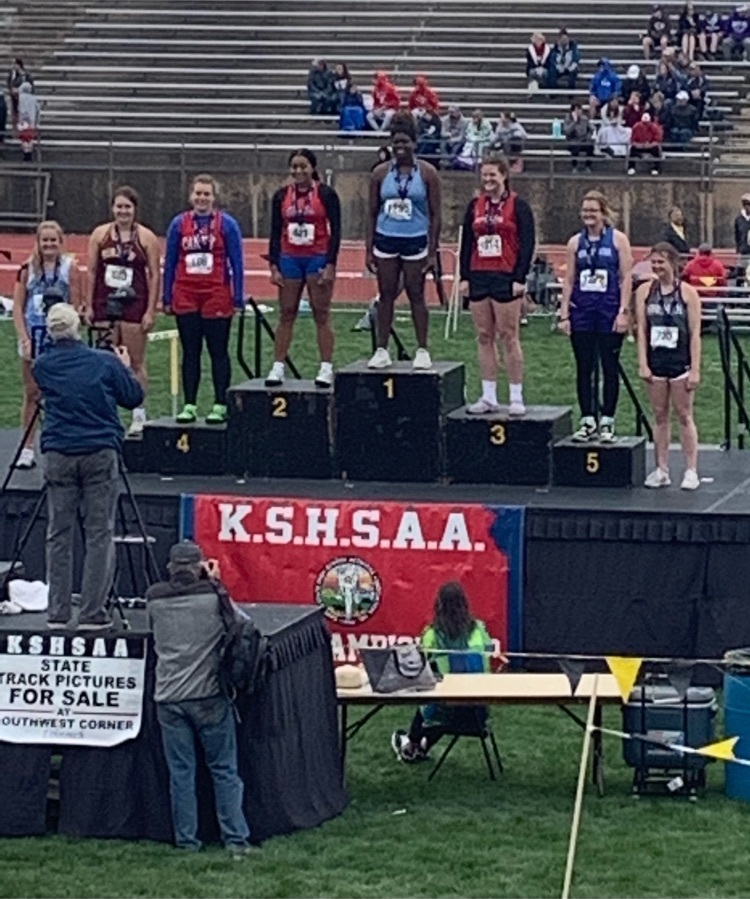 It will soon look completely different around the grade school with the last modular moving out.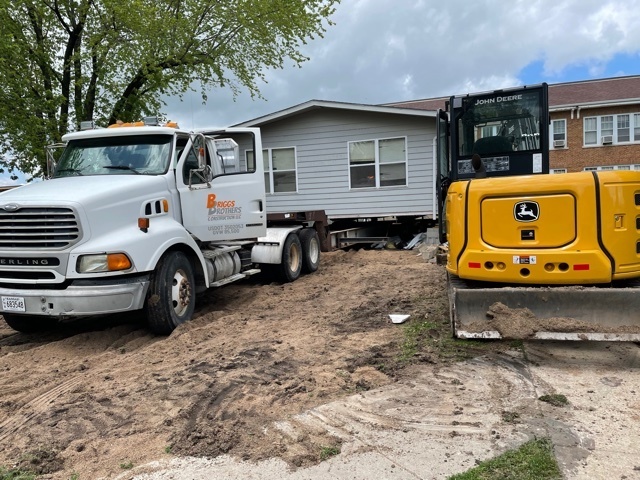 Congratulations to the Riley County High School graduating class of 2021! Through the adversity and uncertainty, they have been a shining example of toughness, flexibility, and empathy. We thank them for who they are and we wish them well in their future endeavors. Go Falcons!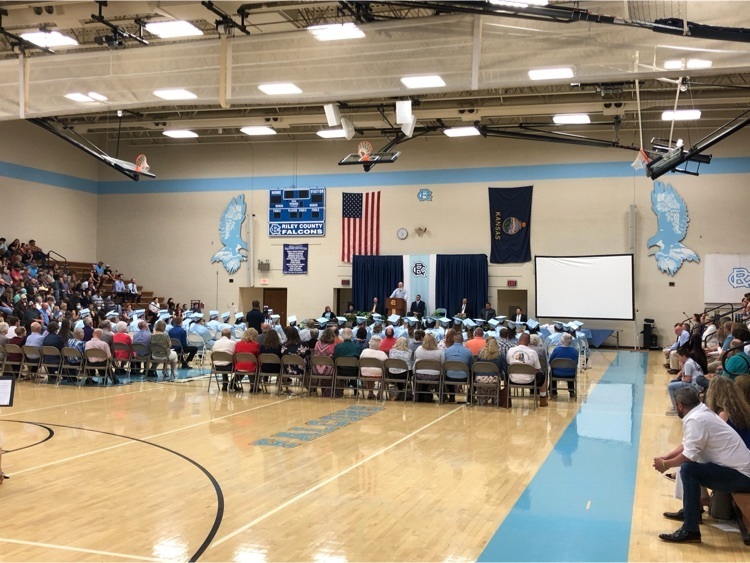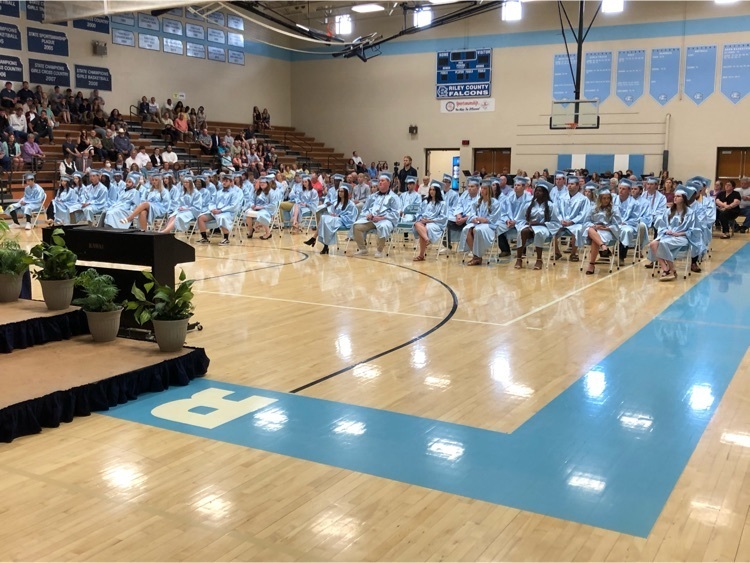 The buses leave the roads at the end of the 2020-21 school year.
Congrats to Dave Bisnette for being selected by our students as "Staff of the Quarter"! Dave and his wife Debra are retiring after this school year after 39 years in education. We've appreciated their professionalism, content knowledge, & being great role models for our students!

The grade school food service made a special cake for Mrs. Grant and the staff today. Thank you to thoughtful staff and thank you to Mrs. Grant for her service to our schools and community.