On Thursday, August 18th we will welcome all incoming freshman and new students to Riley County High School. Students will go through an orientation day where they will meet staff, attend classes, and explore extracurricular opportunities. Normal bus routes will run. School day will be 8:05-3:22.

Attention parents: We will have a district-wide 7-12 athletics meeting at the high school on Thursday the 11th, at 6:00pm over all sports rules, regulations, and expectations. Breakout meetings with most fall head coaches will follow. Coaches will follow up with more information, if they have not already. Sports practices for the Fall start Monday, the 15th.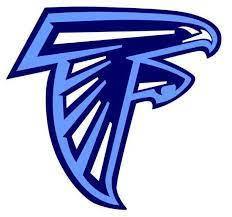 Riley County Grade School Back to School Night will be August 16th from 5:45-7:00. This is a time to find your classroom, meet your teacher and drop off supplies. The buses will be here as well so you can meet your driver and find your bus! This is for students from Pre-K through 6th Grade. Middle School students will find their classes, lockers, etc. on the first day of school.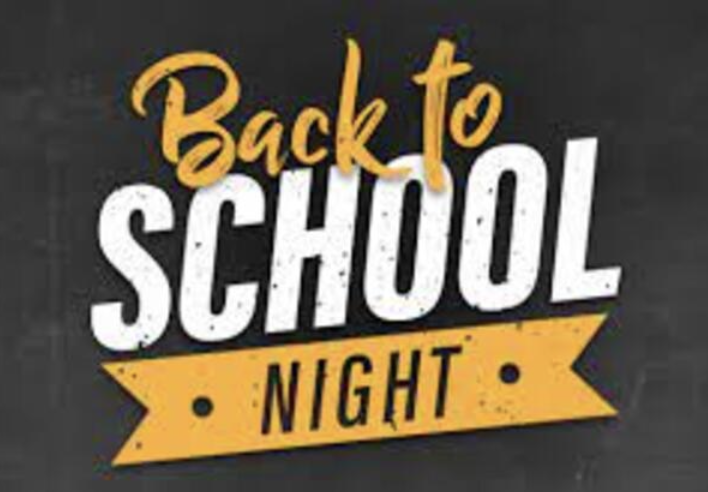 Maintenance Director, Travis Schardein, is working on fixing a concrete slab that had to be broken to fix a water leak. He and his crew have been busy working all summer to prep for the new school year!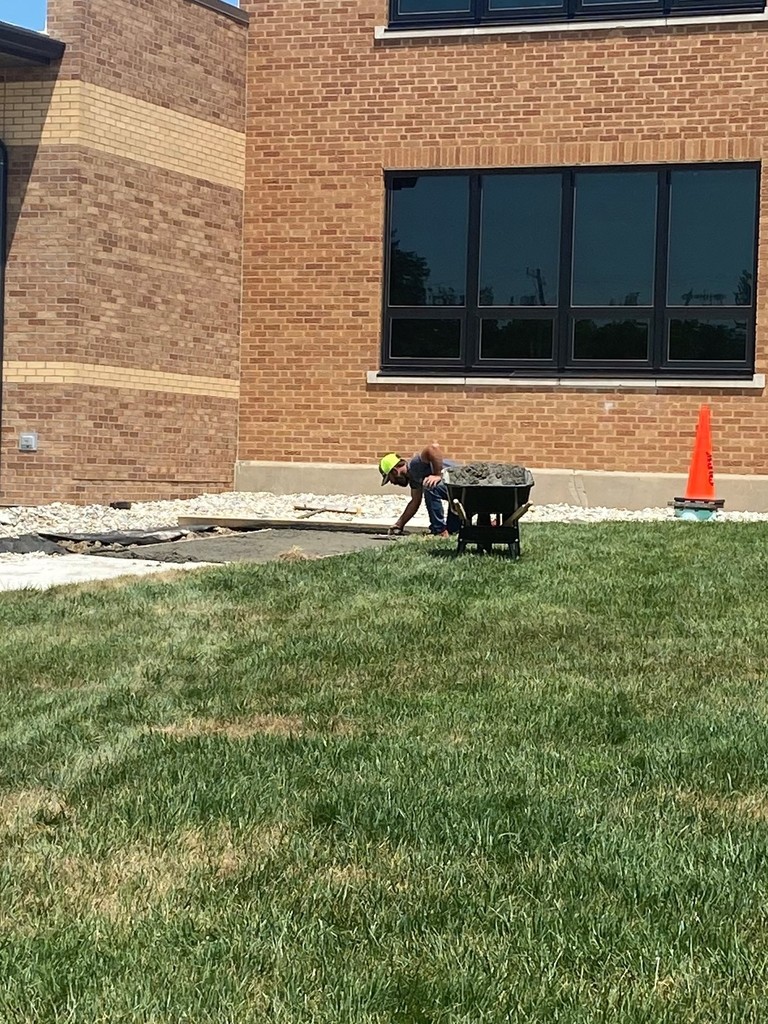 Riley County USD 378 is accepting applications for a Technology Assistant and for a part-time Bus Driver. There are also multiple coaching/sponsor positions open. For a complete list of openings or to apply, please visit our website
https://www.usd378.org/page/job-postings
.

Riley County USD 378 Board of Education will hold a special meeting on Friday, July 29th at 7:30am in the RCGS Cafeteria.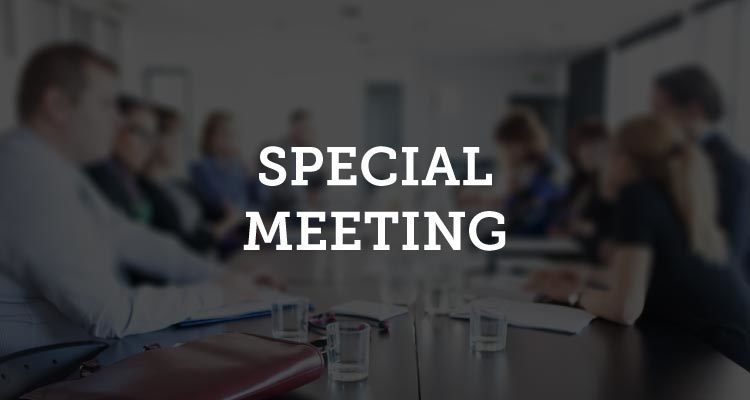 USD 378 Online Enrollment is now open. Please check for an email with instructions included.

***Reminder*** there will be a player/parent meeting at 7:00 tonight in the new MS gym for MS football. Coaches will be in attendance to go over procedures, rules, and expectations. Please make plans to attend if you are or have a middle school football player. Thanks!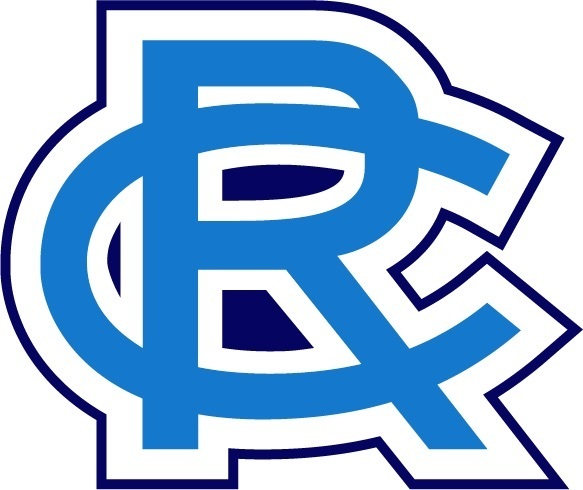 The USD 378 Transportation department has finished preparations on the bus fleet. They are ready to roll into the new school year!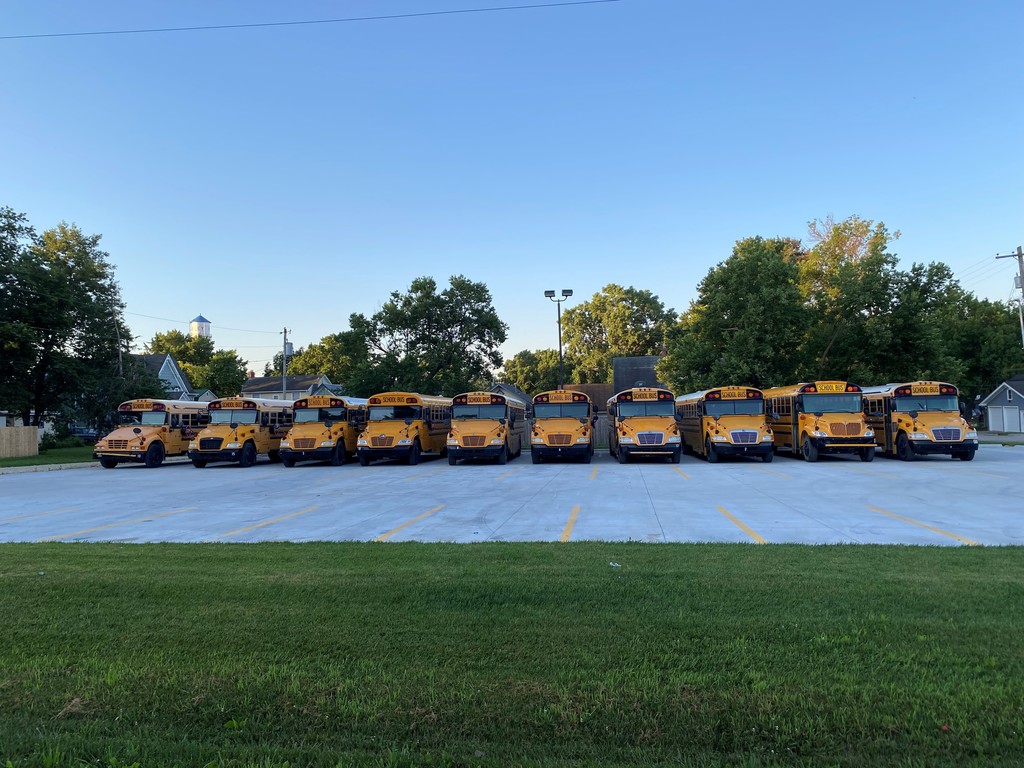 Congratulations to Torin Sheaves, Riley County High School's Student of the Month for May! Torin, 11th Grade, has earned a Cumulative GPA of 3.25 with a 4.0 GPA during his Junior year! Torin is involved in extracurricular activities; FFA, Football, and Wrestling. Here is what our staff members had to say about Torin! Mr. Eslit – "Torin is a hard worker and a good role model. Today he came in and advocated for another student exhibiting qualities deserving of Student of the Month. He tries to do things the right way and I want him to know it doesn't go unnoticed." Mrs. Taylor – "Torin is such a caring, honest, and positive role model. He goes out of his way to advocate for others. Torin learned sign language to assist a friend. And then when you see this guy, he always has a smile for you. It has been great to see him grow into the intelligent, caring young man he is. Torin involves himself in football and works a bunch at Gambinos. Even at work, he represents himself well!" Mr. Willimon – "Torin is respectful, hardworking and compassionate about his peers at Riley County. On and off the field Torrin leads by example and sets a great example for students at Riley County High School."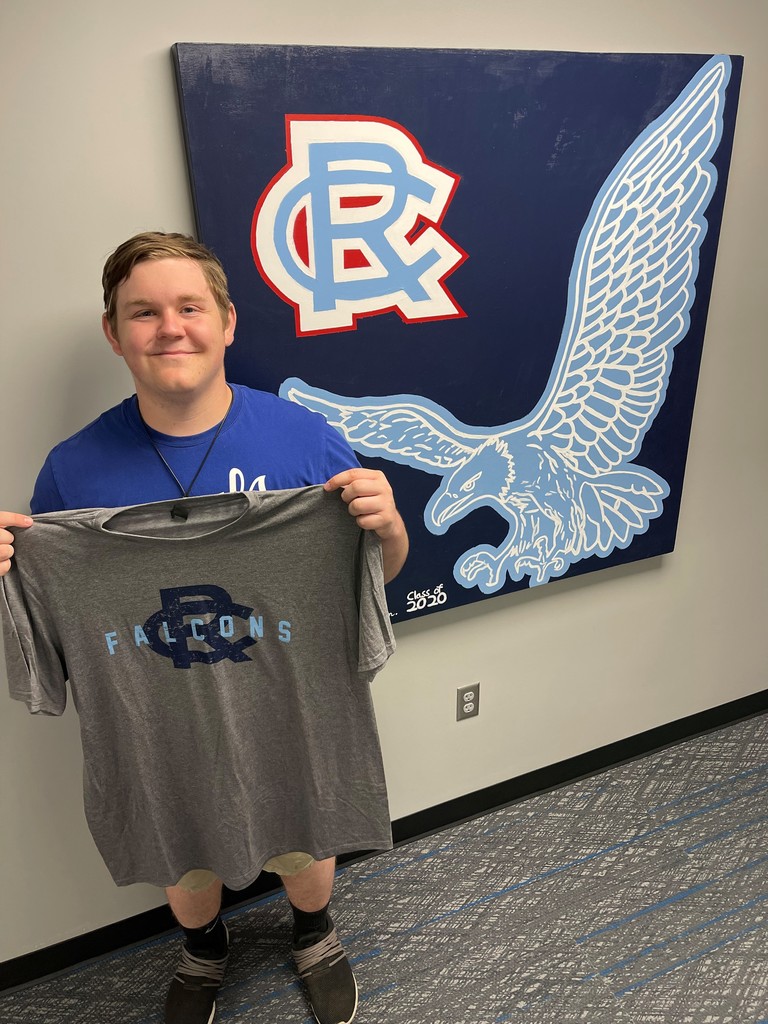 Early dismissal Friday, May 20th. GS dismissal time- 1:30 pm HS dismissal time- 1:35 pm Lunch will be served at normal time. We had a GREAT year! Thanks! USD 378 Board of Education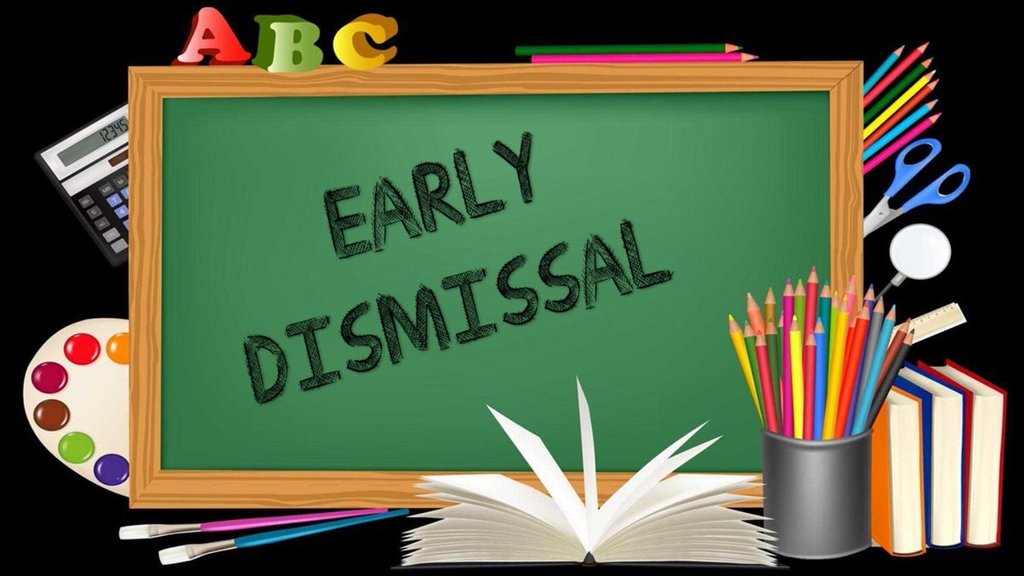 Riley County students Cale Creed and AJ Blomberg talking with KDA Secretary of Agriculture Mike Beam at Blueville Nursery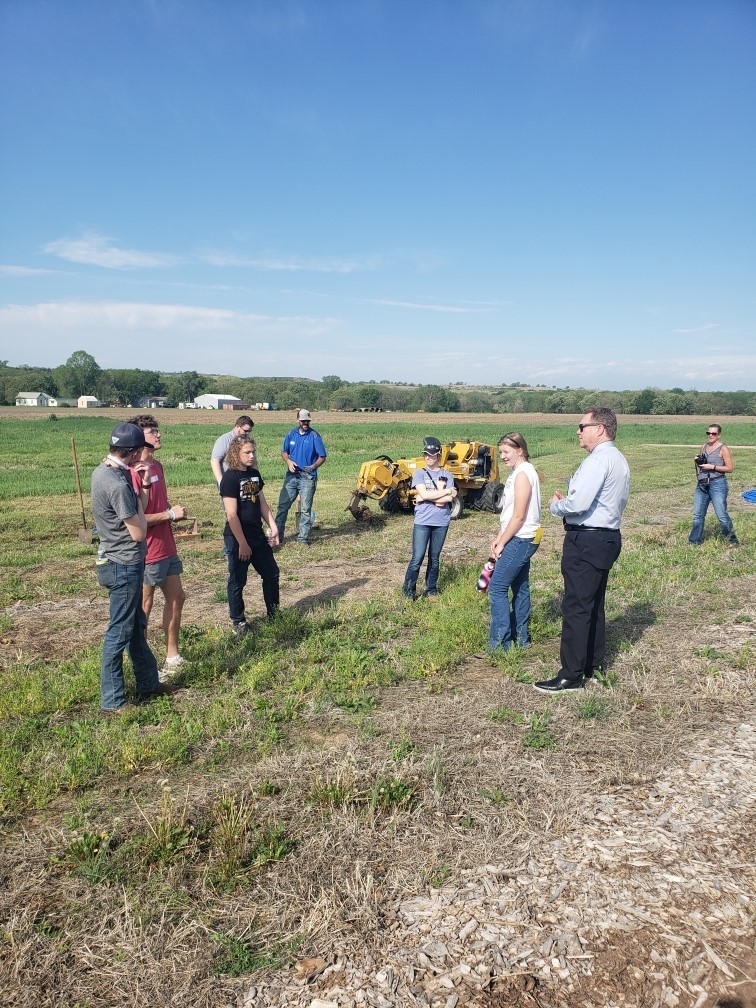 Congratulations to the Riley County High School Student of the Month for April, Noah Frese! Noah, a Junior, has earned a Cumulative GPA of 3.77 during his 3 years of High School while being involved in FCA, SADD, Football and Track. Here is what Mrs. Taylor had to say! "Noah is the real deal. He is hardworking, dependable, honest, and trustworthy. Noah is always respectful to staff and supportive to classmates and teammates. He is constantly improving himself. This guy is actively involved in school athletics and activities, maintains a high GPA, and just brings his A game every day. I appreciate his positive mindset!" Go Falcons!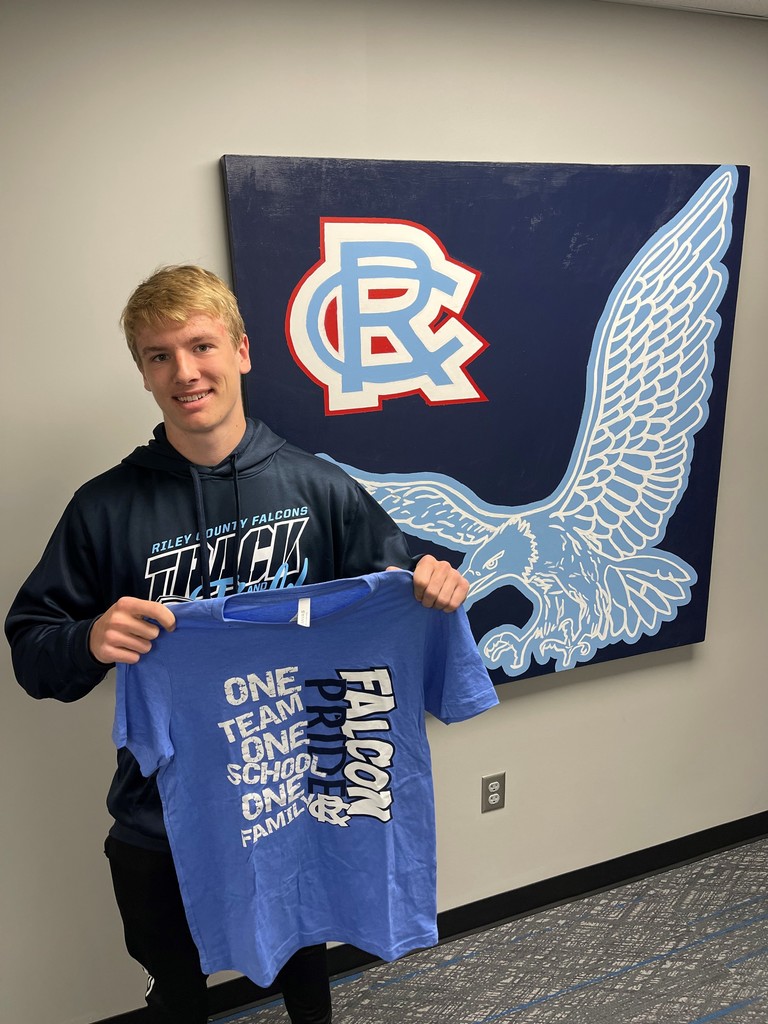 ***Attention MS Track patrons*** Tomorrow's track meet @ Wamego has been bumped up to a start time of 10:30 due to inclement weather coming in the evening. Field events will be first, followed by running events around 1 or before. Mr. Gutsch will follow up with more information in an email later. Leave time for students/athletes is 8:30am tomorrow.

Congratulations to our middle school scholar's bowl teams for their performances at the MEL tournament in Paxico today. Our 8th graders took 4th overall, and our 7th graders took first place, undefeated. Great work Falcons!!!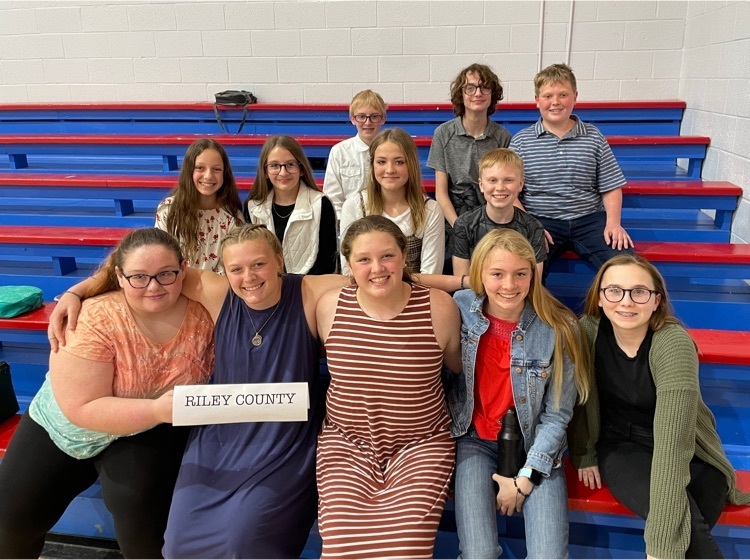 Congratulations to our Student of the Month for March, Taryn Shepard! Taryn, 10th Grade, has earned a Cumulative GPA of 3.91 and currently holds a 4.0 GPA for this Semester. Taryn is very involved at Riley County High School, participating in; Basketball, Softball, Volleyball as well as being an FFA Officer, and SADD, Pep Club, FCA, and StuCo member. Congratulations Taryn, keep up the great work! Here is what our staff had to say about Taryn. Mrs. Steiner – "Taryn is a joy to be around. She is always willing to jump in and help when needed. She goes above and beyond what is expected more times than not. It's been fun to watcher her grow confidence and mature the last two years. Taryn is a great asset to our school." Mrs. Kachelhoffer – "Taryn carries herself with class and shine. Her positive attitude and respectful demeanor make her a great role model and leader at our school. Athletically and academically, TShep puts her all into whatever she is doing. She never hesitates to help a teammate or classmate and after a conversation with her you are guaranteed to walk away with a smile on your face!"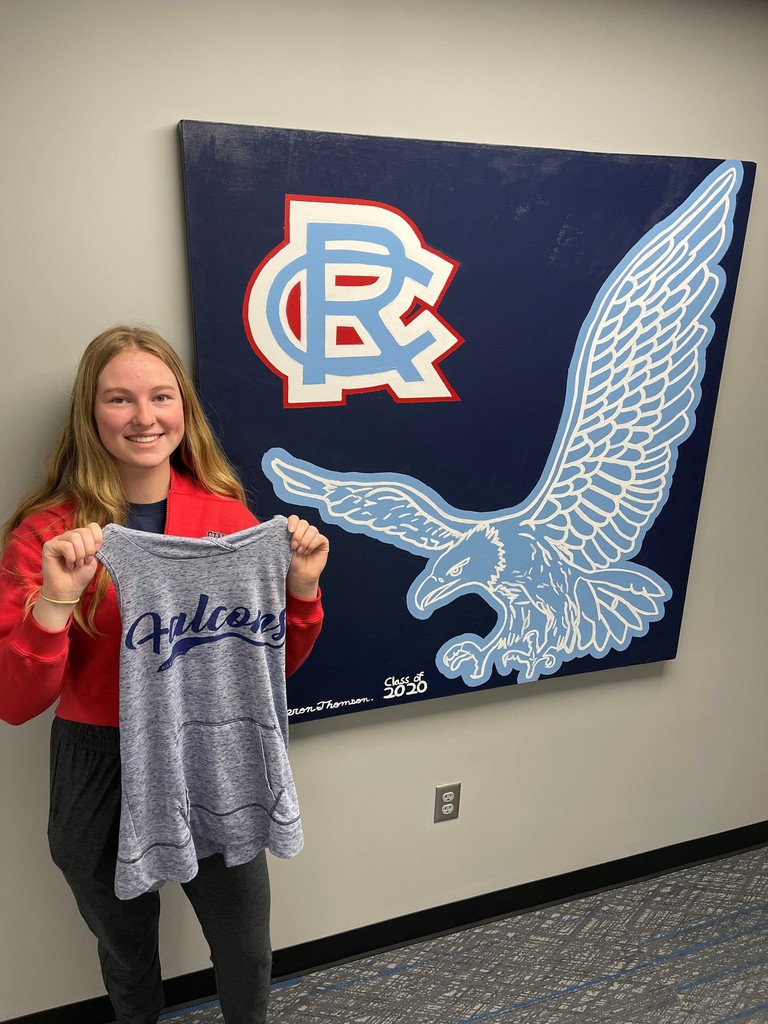 Thank you to Danielle Troncin, youth prevention program facilitator, who presented to our students today on coping skills, social awareness, and cyberbullying.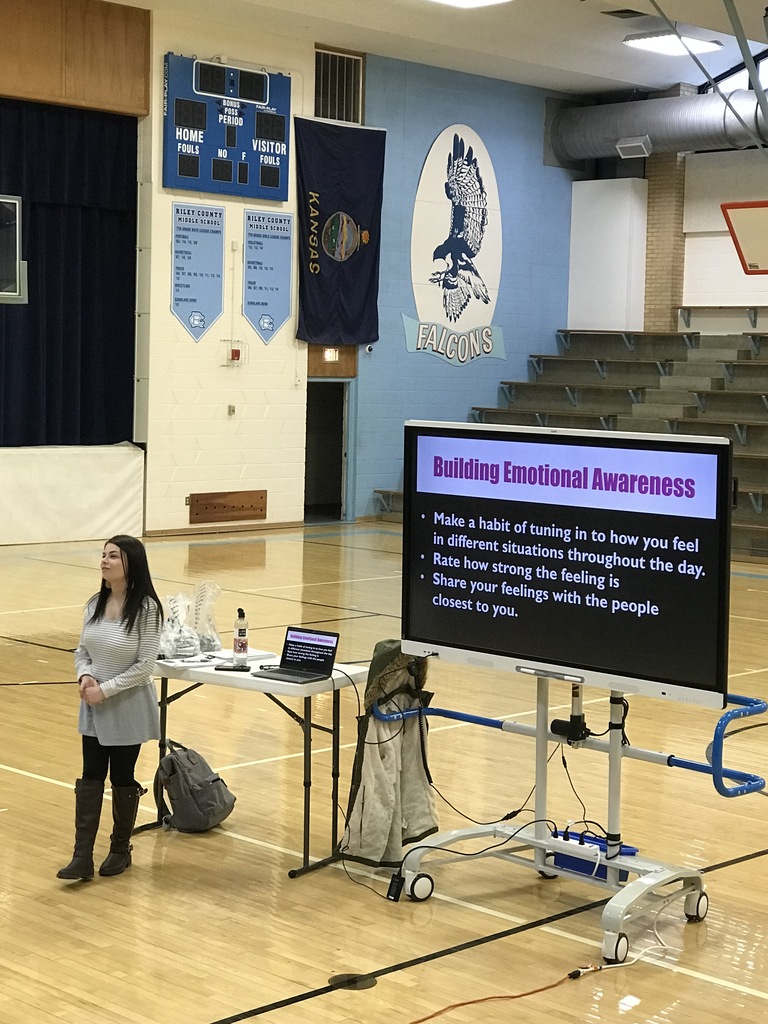 One of our Key Club seniors, Jace Ricketts, was the recipient of a Kansas Kiwanis Foundation Scholarship, in the amount of $750! This scholarship is given to 44 Kansas High School and College students to aid them in their education. Both Jace's academics and willingness to serve his community were factors that were taken into consideration for this award. Congratulations Jace!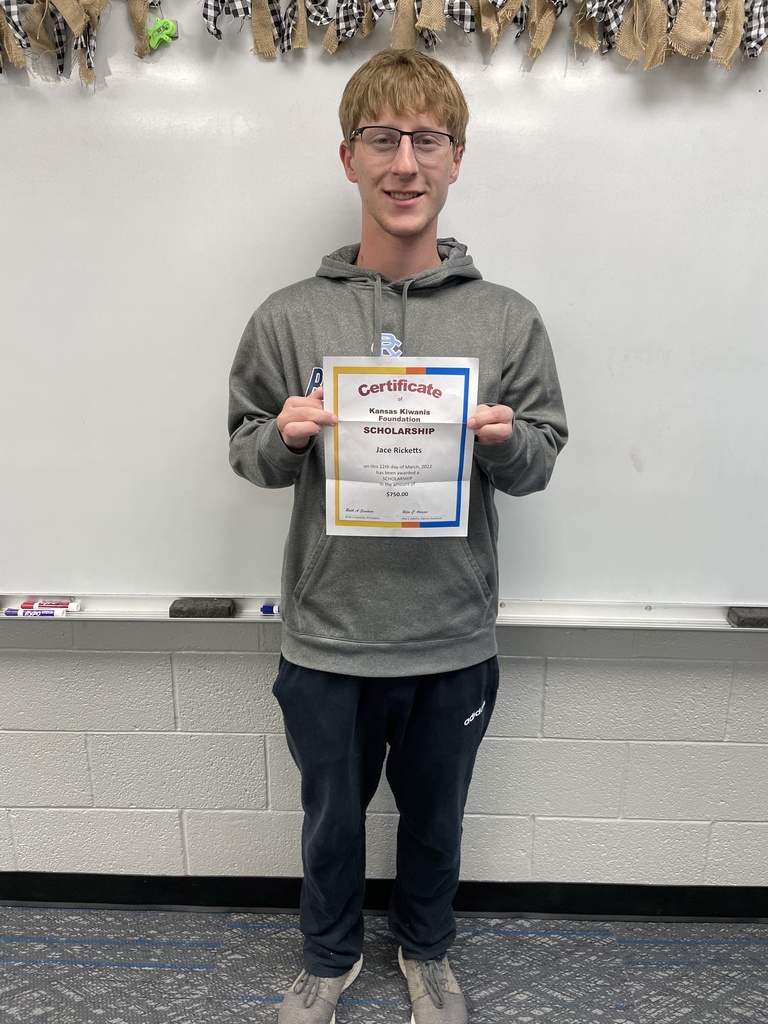 Congratulations to these ladies for their recognition as Mid-East League Basketball selections! L to R: CJ Rignell (11th Grade), Lindsey Roles (12th Grade), and Hailey Sharp (12th Grade). Great job and Go Falcons!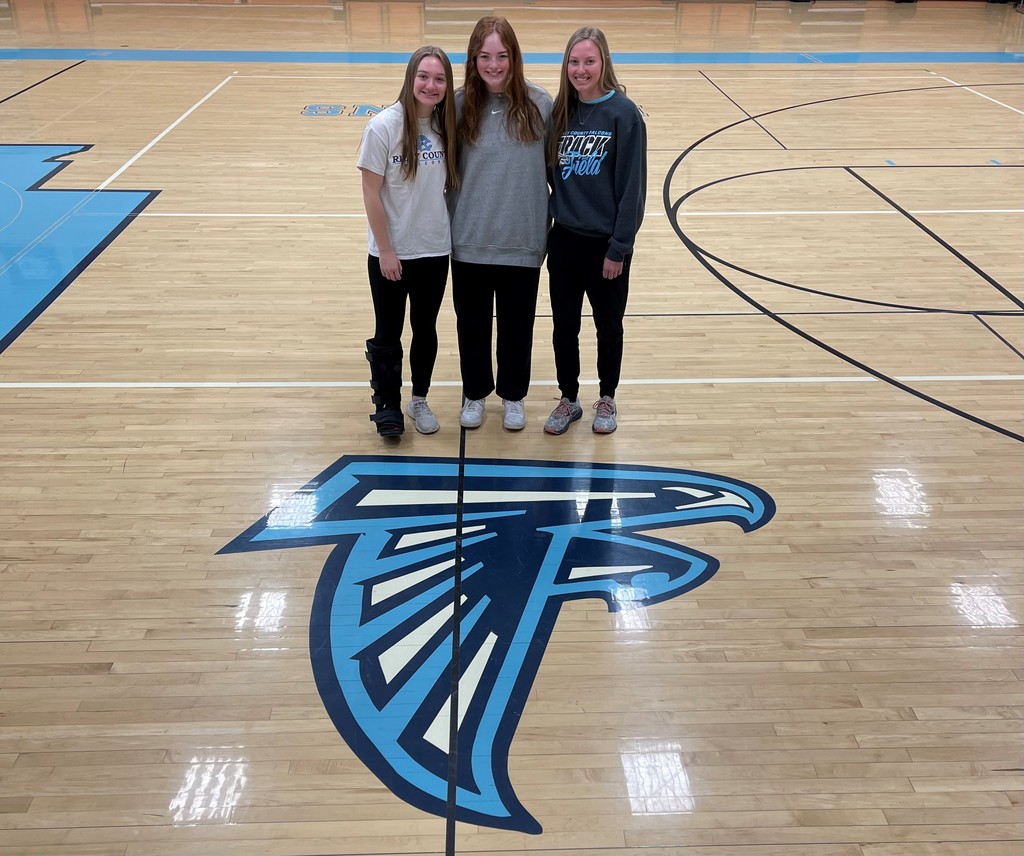 Congratulations to these three Seniors for their recognition as Mid-East League Basketball selections! From L to R: Ty Webber (Honorable Mention), Trey Harmison, and Korin Koenig. Go Falcons!