Our Boys Cross Country team consisting of Cody Sharp, Ryan McClure, Owen Meisner, Jeremiah Moye, Braxton Schuh, Ashton Fleener, Jack Titgemeyer, Kyle Campbell, and Mavrick Winter will compete at regionals this saturday. Go Falcons! Running for the girls will be Hailey Sharp, Mara Williams, and Drew Shirley.

Congratulations to our Boys Cross Country team who claimed a Mid East League Championship last thursday. Top finishers were Cody Sharp 2nd, Owen Meisner 3rd, Jeremiah Moye 6th, and Ryan McClure 8th. For the girls Hailey Sharp finished 2nd, Mara Williams 9th, and Drew Shirley 16th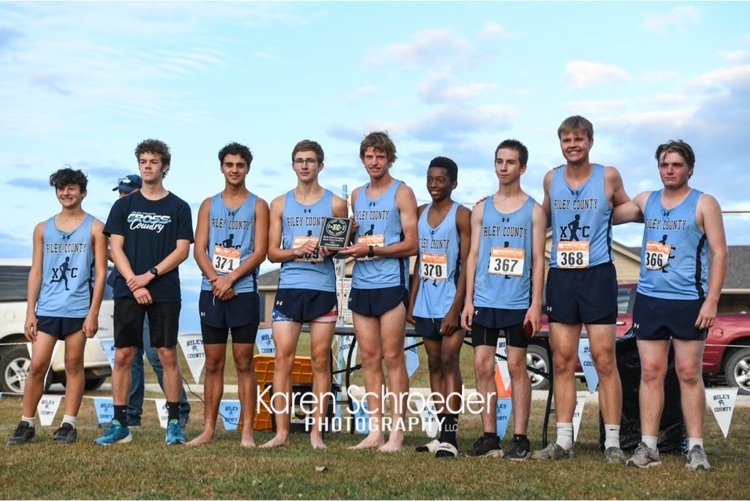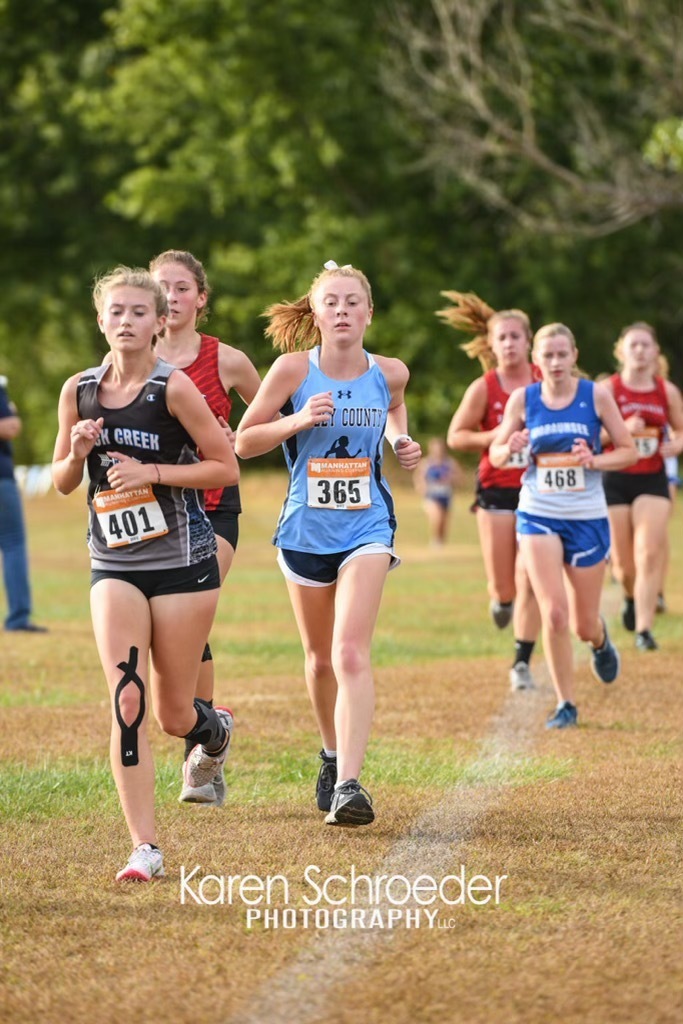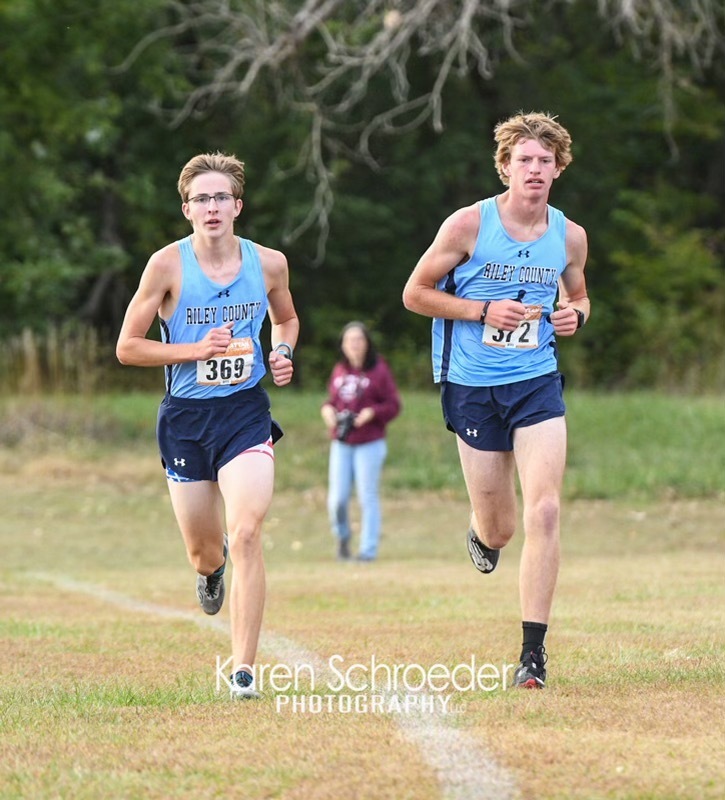 Good luck to our volleyball teams this week. We take on Wabaunsee at home tuesday night and compete in sub state at Russell on saturday. Go Falcons!

Great to have alumna Callie Bitterlin in the building! She was assisting with our marching band. Callie is currently a grad assistant for KSU Marching Band.

Food Service employee, Sue Terreault, brightened up the lunchroom hallway at the grade school by creating colorful signs.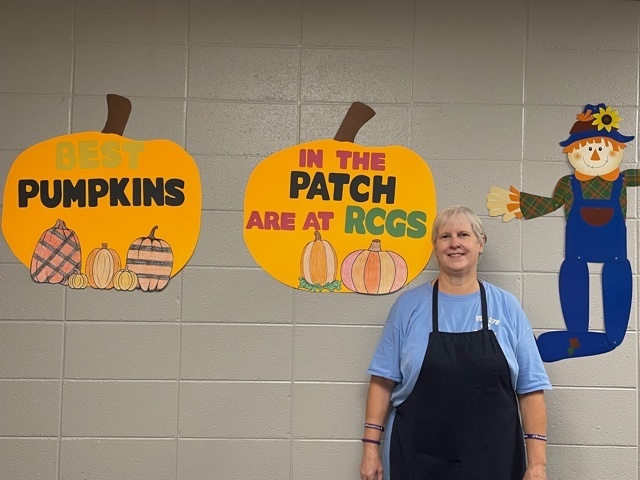 The first Book Club of the year met to celebrate the work of Jane Austen. Participating students have been reading Ms. Austen's novels and enjoyed discussing her work while enjoying tea and period dress. Pictured L-R: Hannah Trechter, Julianna Davies, Trynity McCoy, Mrs. Harmison, Mrs. Burnett, Mrs. Kachelhoffer, and Kylie Zieber. Thank you to Blue Crew for providing funds for activities and supporting our library program!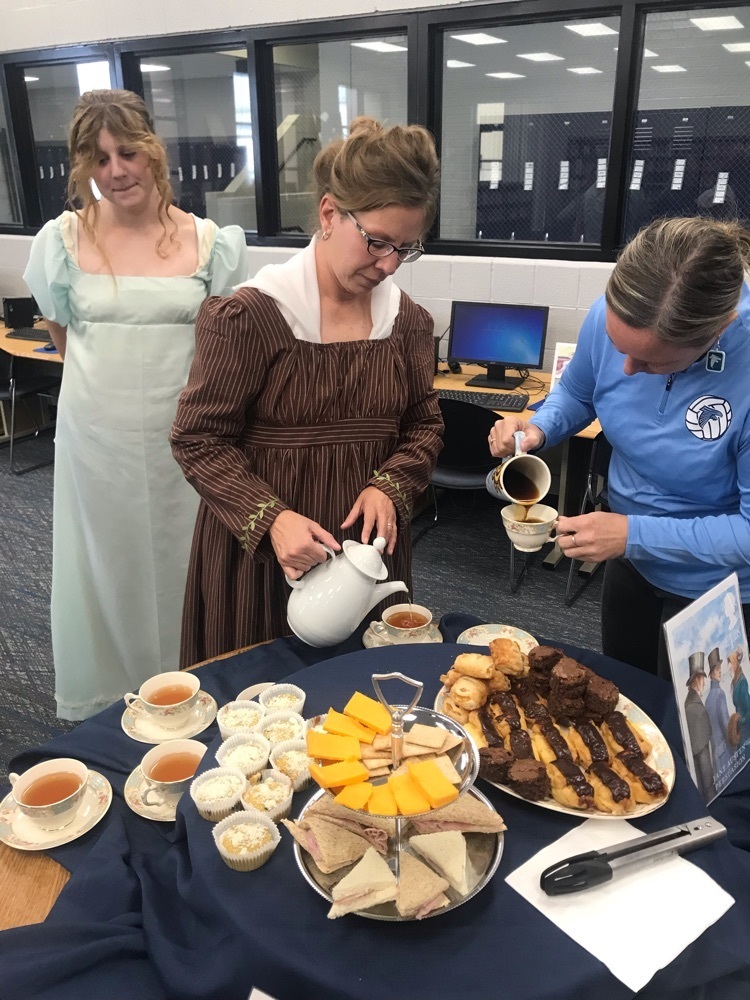 Dear Parents/Guardians The Riley Co. Health Dept. will be coming to our schools next Thursday Oct. 14th for a combined school/community Flu Shot Clinic. The schedule includes: High School 9-11 am Students and Staff Grade School 12noon-2:30 pm Students and Staff Traveling Trailer 3-6pm Community residents, families **Trailer will be located in the east parking lot across from the main entrance of the grade school If you would like your student to receive a flu shot at school, please let your School Nurse know by Tuesday afternoon, Oct. 12th. You must complete page 1 and 2 of the attached form and send, along with a copy of your insurance card front and back, to your student's teacher, secretary or school nurse. The additional pages of the attachment contain helpful vaccine information and policy. If you prefer to take advantage of the community clinic time, please use this link to sign up directly with the health dept.
https://rileycityfluclinic.rsvpify.com/
or you can sign up at the health department's website. Note: this link does not work for getting your flu shot at school, you must use a printed form. Link to paperwork for flu shot at the school
https://www.usd378.org/browse/263295
Questions or concerns, contact your school's School Nurse: Grade School: Konnie Evans at
kevans@usd378.org
High School: Maggie Haag at
mhaag@usd378.org
. Thank you for helping keep our schools and community safe and healthy! Konnie & Maggie
Congratulations to Dallas Henton, September Student of the Month! Dallas, 9th Grade, is currently a 4.0 student who is a member of Culture Club and Pep Club. In addition, Dallas is on the Football team and is the stage manager for our Musical. Great job Dallas! Go Falcons!

Riley County High School kicked off our College Application Month, "Apply Kansas", with teachers decorating their doors with their Alma Mater themes, to encourage our Seniors who are applying to colleges. We had 22 participants enter the contest. Our winners were: Samantha Kachelhoffer, 1st place winner, Lindsay Geankoplis, 2nd place winner, and Ashley Peery, 3rd place winner. Everyone did a great job, and we are so proud of our teachers!!!"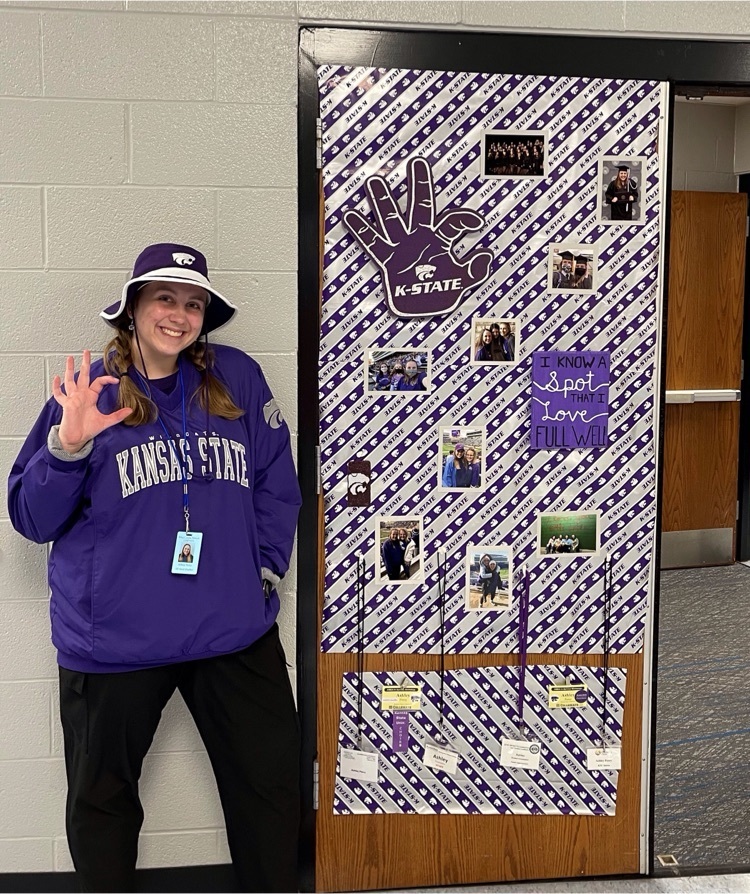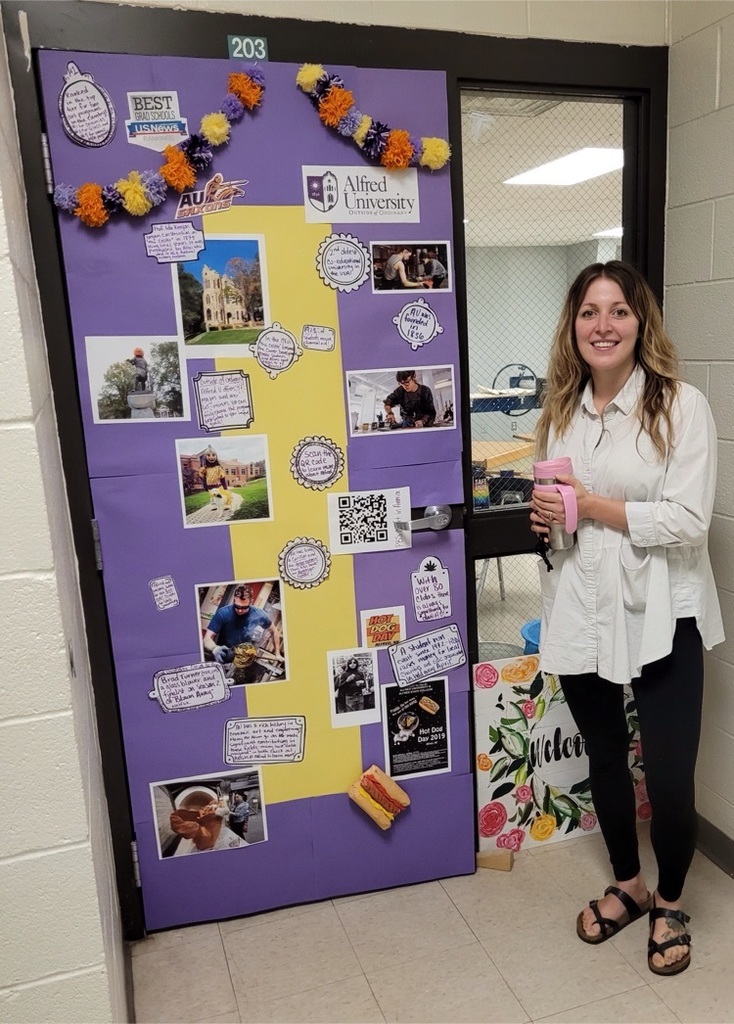 ATTENTION MIDDLE SCHOOL PARENTS… the JH football game at St. Mary's has been bumped up to a 6:00pm start time due to possible inclement weather. The team will leave at 3:00pm from the grade school. Volleyball game times will remain the same.

The high school is getting a new LED Marquee Sign donated by Schurle Signs.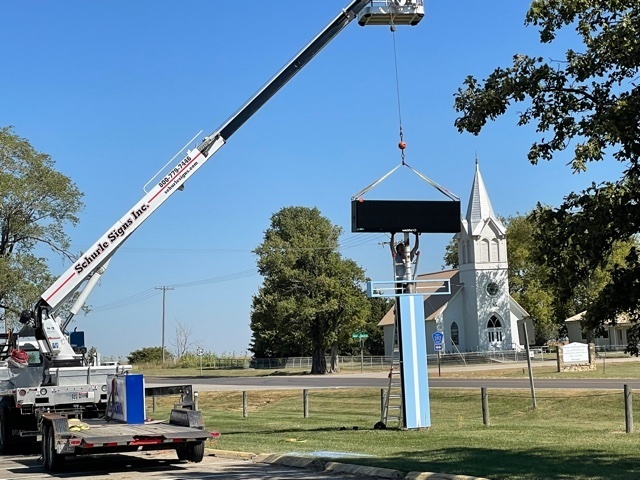 It's Homecoming week at Riley County High School! Congratulations to these 6 students for being voted as our 2021 Homecoming Candidates! Front Row (L to R): Montana Hammond, Lindsey Roles, Cadence Eakes Back Row (L to R): Trey Harmison, Zak Zeller, Korin Koenig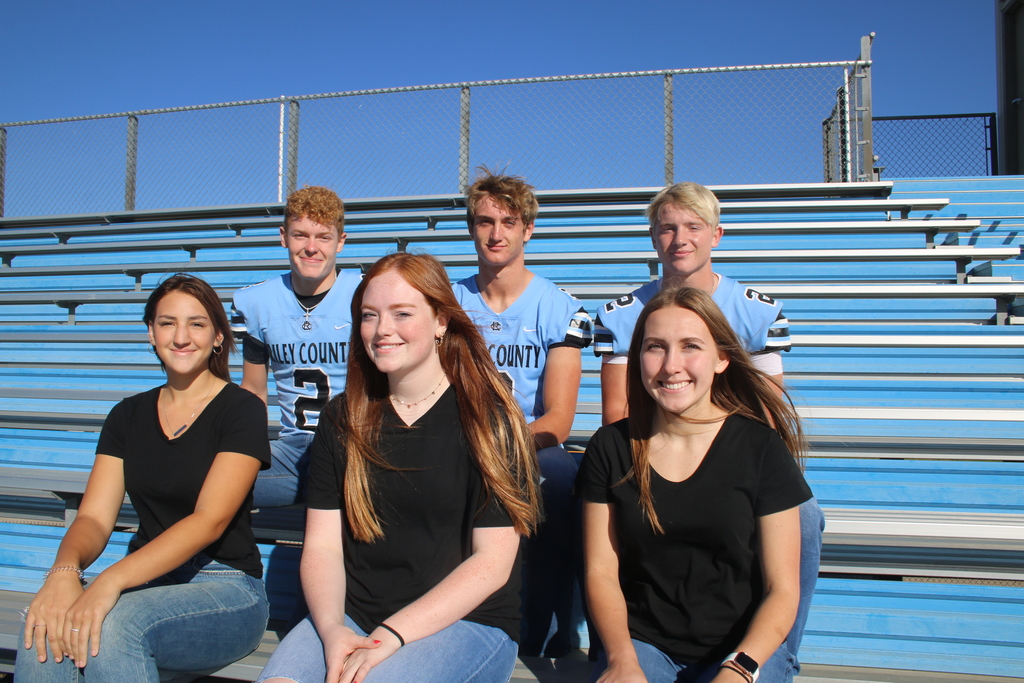 We had a great day at the Silver Lake/Rossville junior high volleyball tournament today. Our 8th grade girls took 4th, and our 7th grade girls took 1st! Great job Falcons! Way to go ladies!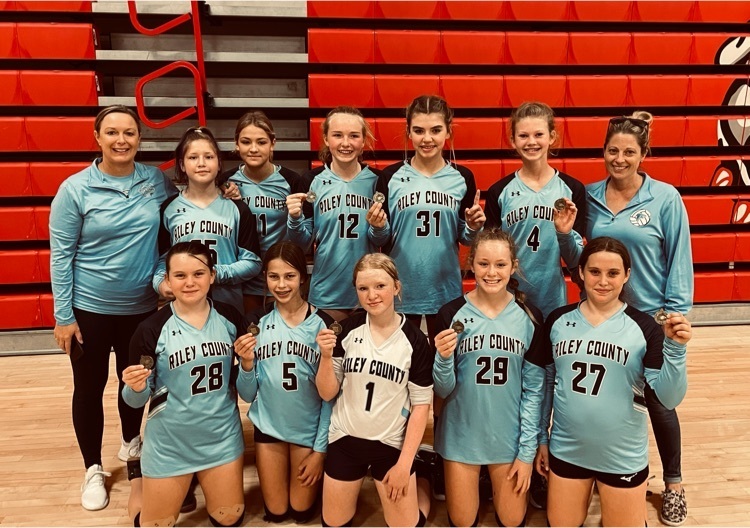 Riley County Grade School Collected coins for the Love Chloe Foundation in honor of former RCMS student Tessa Williams. RCGS students collected $2492.32 in coins that will go to support families affected by childhood cancer. Thanks to all who participated! Way to Go Falcons!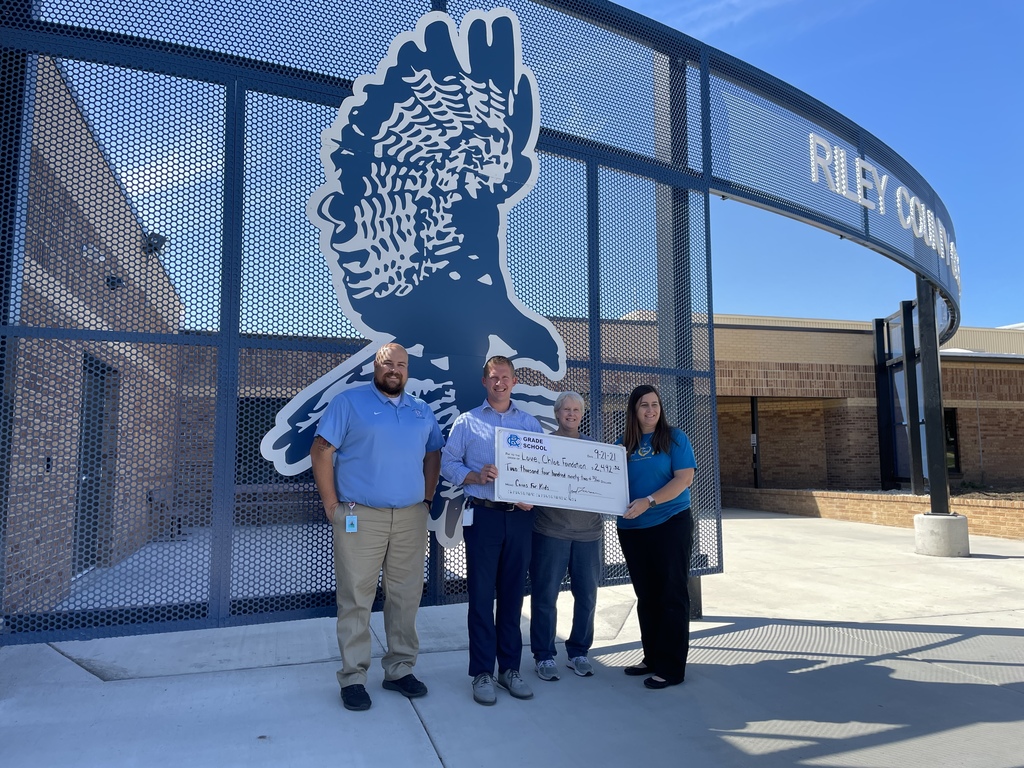 Mr. Larson and Mr. Oliver introduced our new assistant principal and teachers to the board members at the September BOE meeting. 1st Picture from left to right: Alisa Church, Ashley Peery, Jared Jaskiewicz, Samantha Kachelhoffer, and Harold Oliver. 2nd Picture from left to right: Jared Larson, Ben Gordon, Ryan Young, Ashley Peery, Jared Jaskiewicz, Samantha Kachelhoffer, Alisa Church, and Harold Oliver.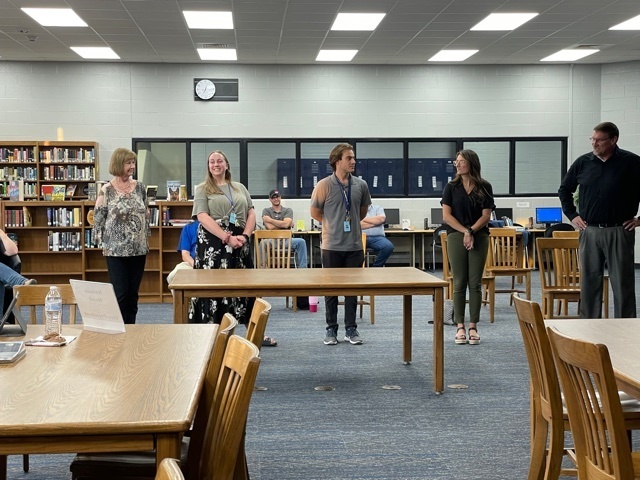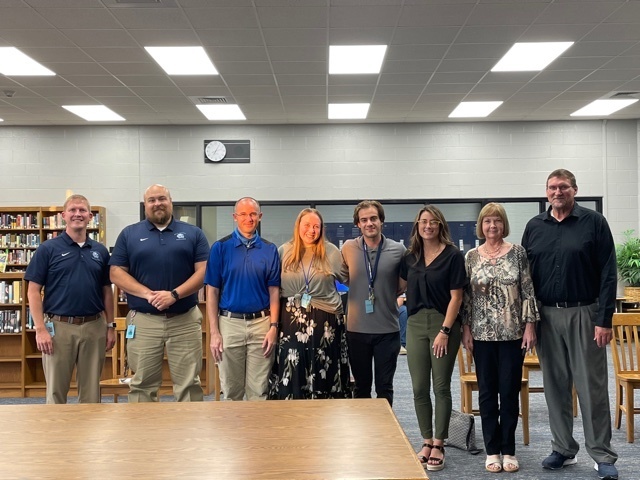 Great night for some football! JH FB and VB is facing off tonight against the Silver Lake Eagles at home. Let's go Falcons!

First home JH volleyball action tonight at Riley. 7th grade is facing off against Marysville and Abilene, while 8th grade is playing their half of the triangular at Marysville. Let's go Falcons!

Key Club Officers attended a Kiwanis Club meeting in Manhattan on monday. Great experience for our students to participate in a leadership organization.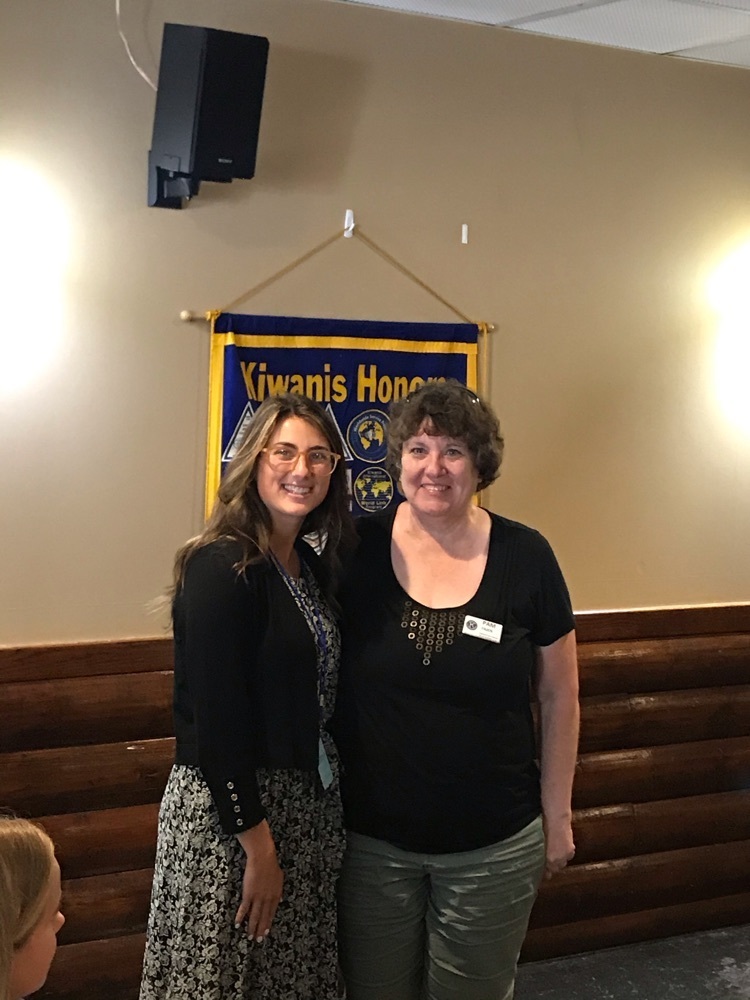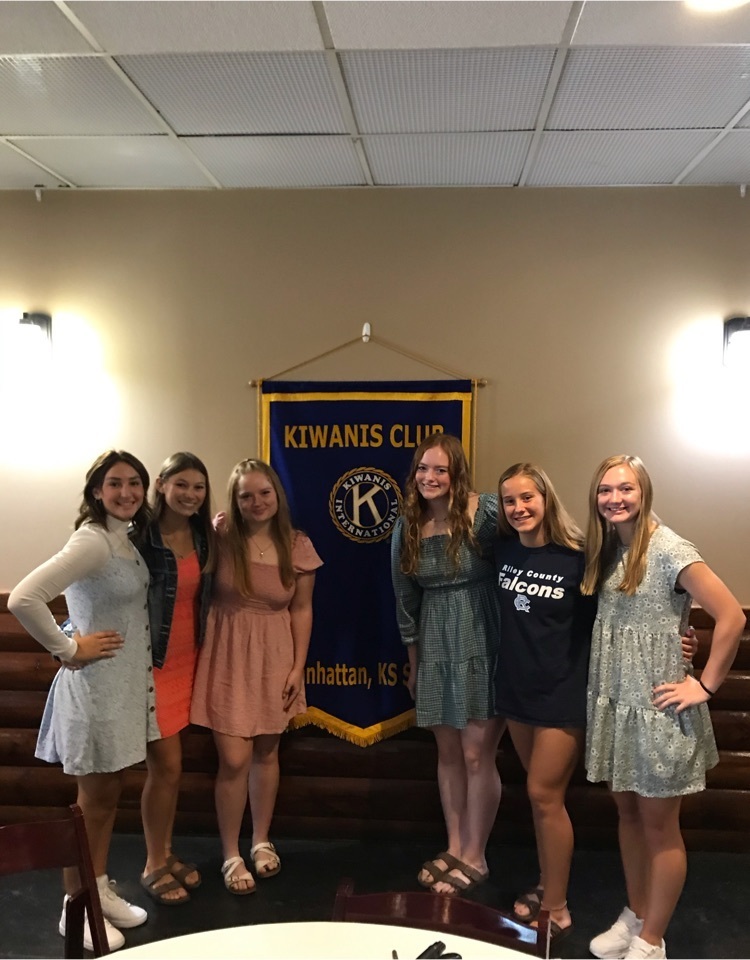 August 26th is the First Day of School for all students PK-9 and new high school students.

A new sign for the District Office.