National Honor Society held their annual induction ceremony Tuesday night. Congratulations to previous and new students for achieving this award.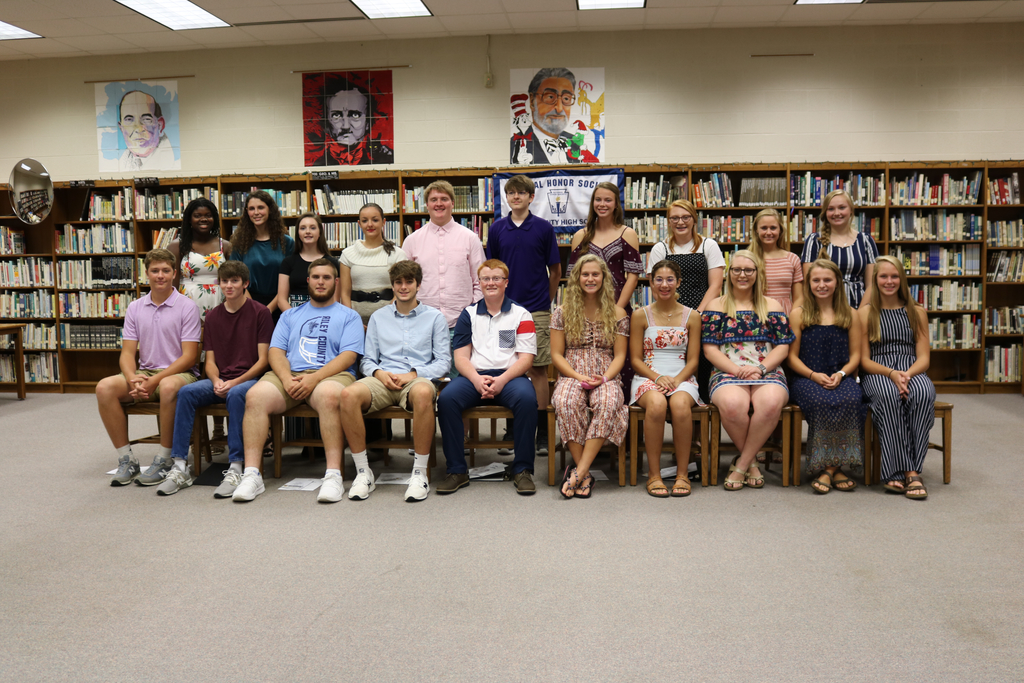 Varsity volleyball beat Marysville in Match #1 tonight 25-22, 25-15. Go Falcons!

Our 4th grade science classes were challenged to build a bridge that will hold the most weight. They are using the engineering design process to build their bridges out of popsicle sticks and glue. Building is underway and bridges will be tested next Thursday.
Can't make it to the football game this Friday at home against Silver Lake? Have no fear! Tune into WIBW Sports, Radio Channel 580 or online, as your Falcons take on the Eagles for WIBW's Game of the Week. Go Falcons!
Flint Hills Volunteer Center is sponsoring an essay contest in honor of the Veterans Day Parade. 3 winners will be selected to receive a cash award (1st: $150, 2nd: $100, 3rd: $50). Essays are due October 31 by 4:00 pm. See attachment for more information or call (785) 776-7787!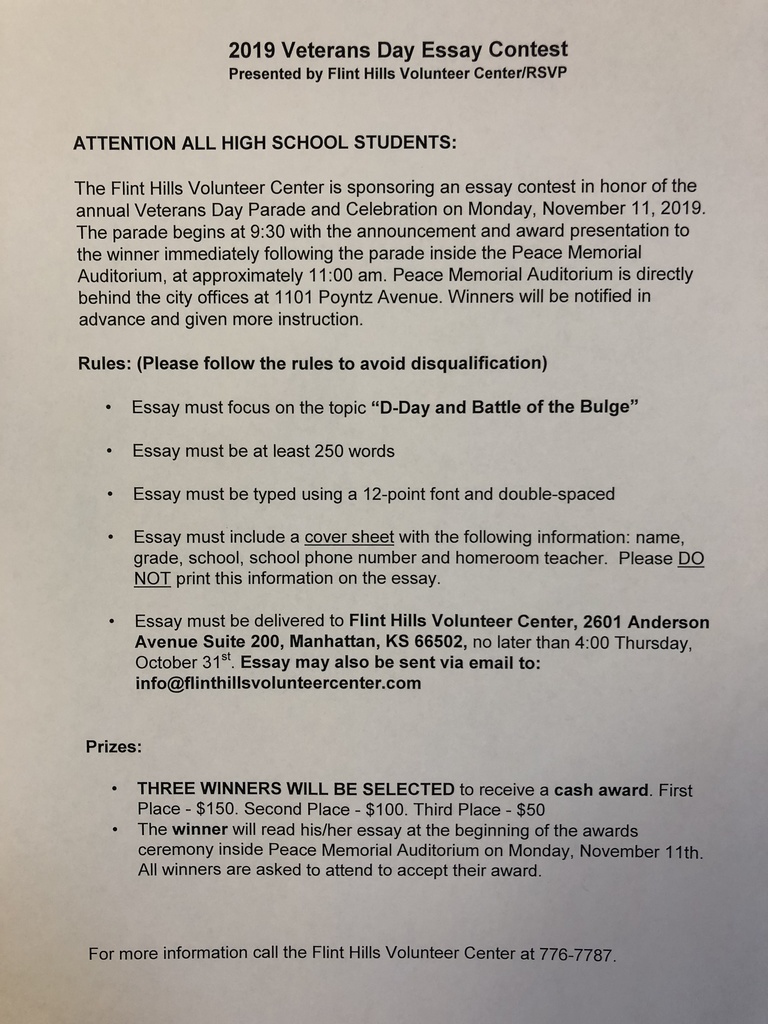 If you are wanting more information on the bond for USD 378 you can visit the district office, the grade school, or the high school. Located at the entrance of each building is a large placard with details of the projects listed in the bond issue.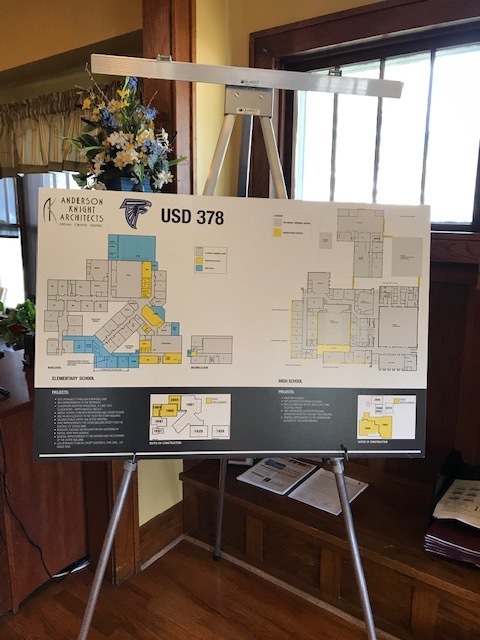 USD 378 purchased a new bus to replace bus 11. It is a 65 passenger bus. This bus has a V-8 gasoline engine which leads to far fewer emission issues than a Diesel engine.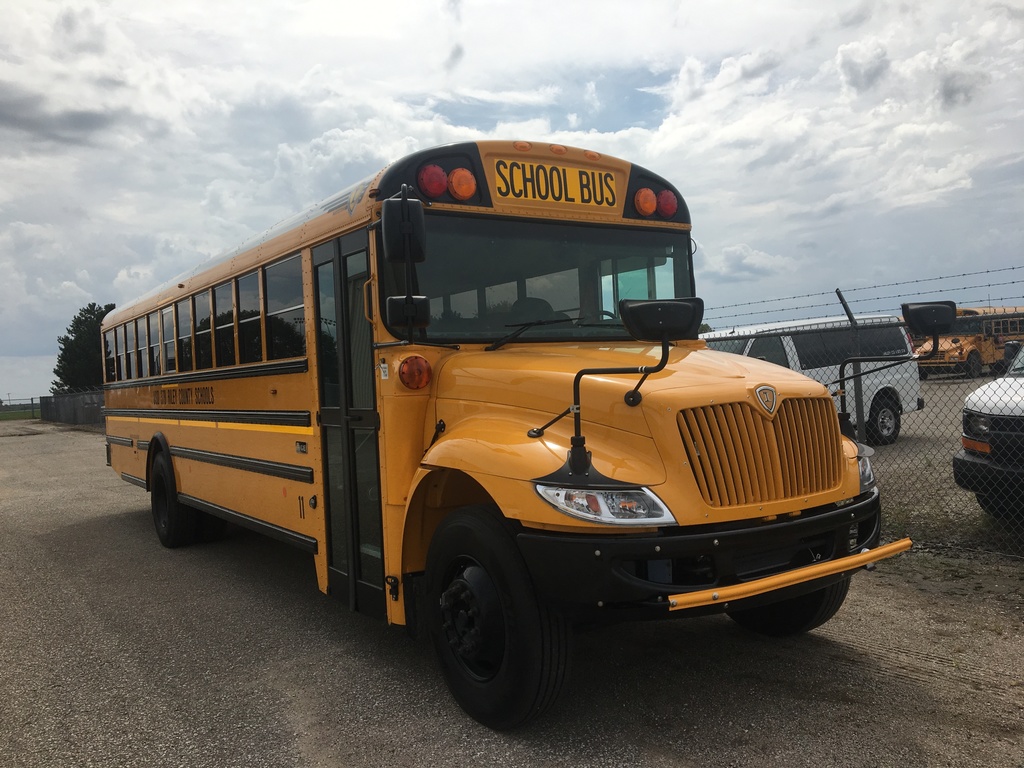 Carolyn Devane conducted an ACT Prep class for juniors at RCHS monday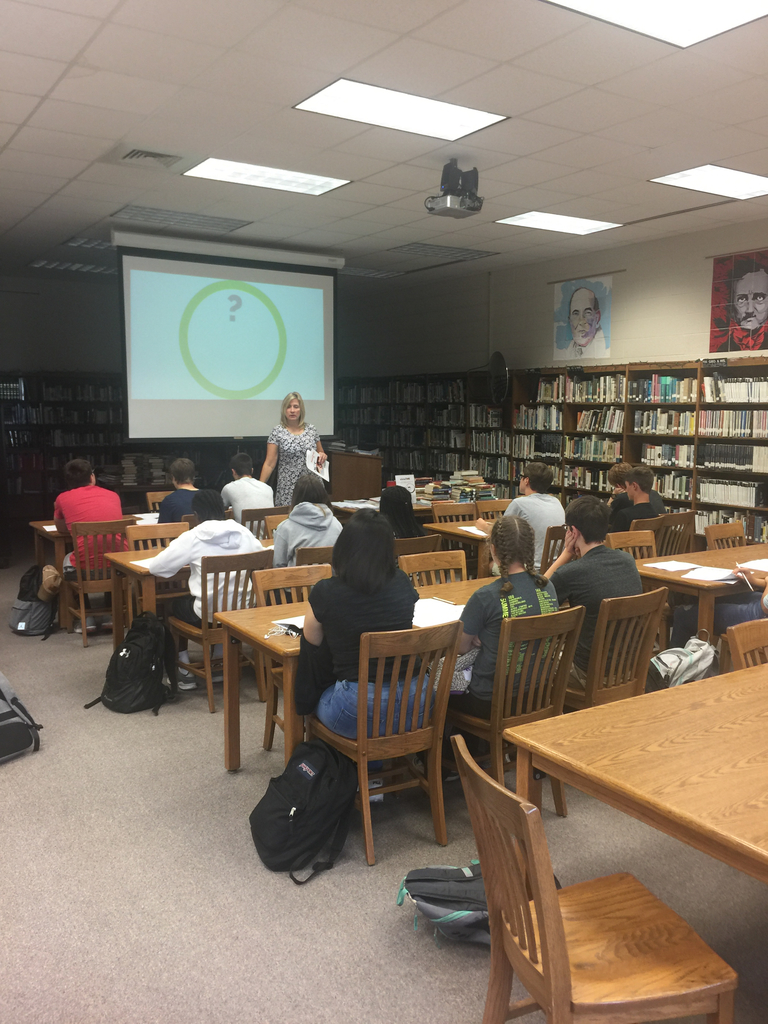 4th Graders had a great time on their KSU Agronomy field trip receiving instruction from KSU professors and grad students!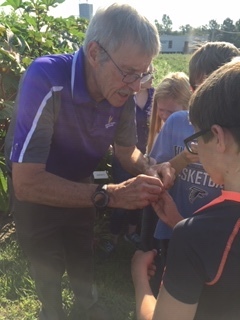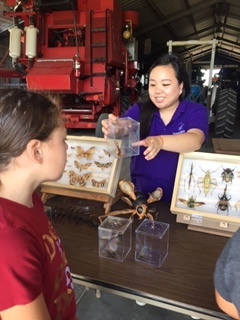 REMINDER: Fundraising University packets are due Monday.
It was a productive & enjoyable morning for Mrs. Harmison's RCHS Engineering Design class! They introduced the bridge building competition they are putting on for the 4th graders & was also the first day of mentoring 7th & 8th grade students in Miss Walker's science class!

New Student group conducting their weekly meeting with Mrs Davis. This group is designed to assist new students with their transition to RCHS
We want to give a special thank you to the Founder/CEO of Sports in Kansas, Chet Kuplen, for taking time out of his busy schedule to present to our 7th-12th grade students yesterday on the "Power of Social Media". Go Falcons!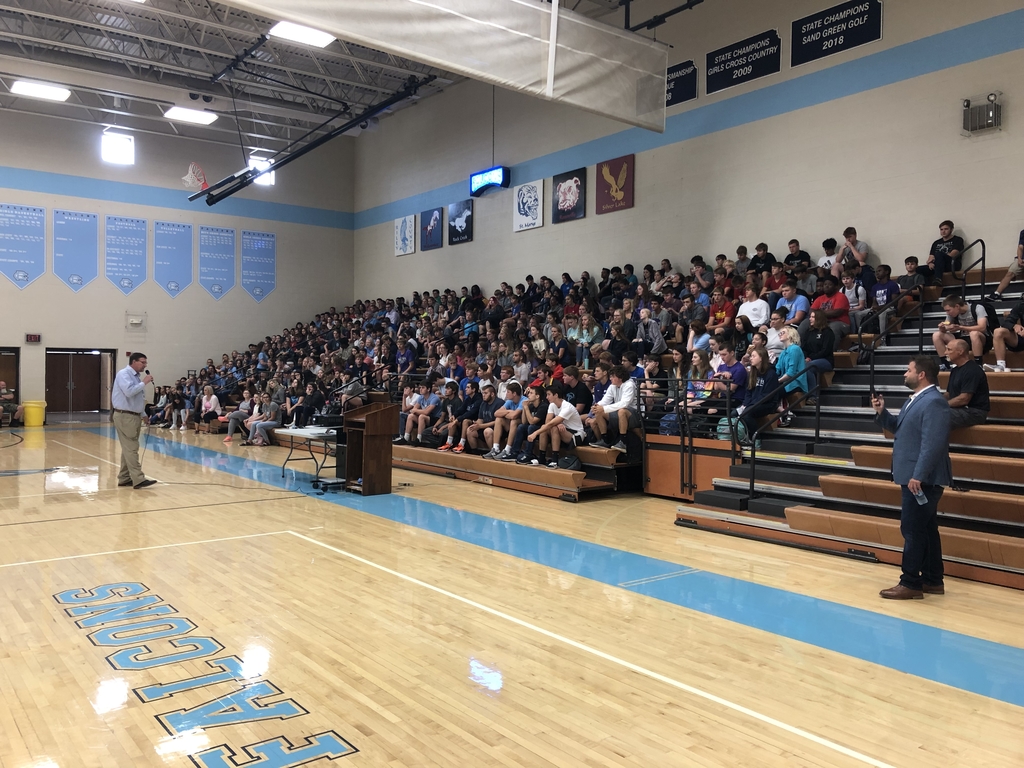 Congratulations to Mrs Lloyd and the RCHS band for earning a 1 Rating at the Kansas State Fair today! Their hard work has paid off...and the season is just beginning! Go Falcons!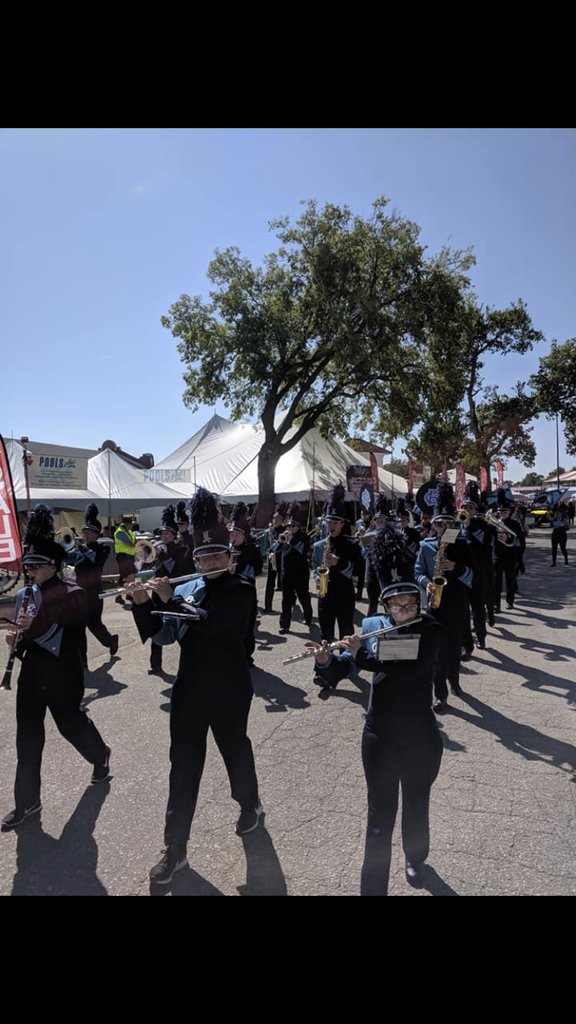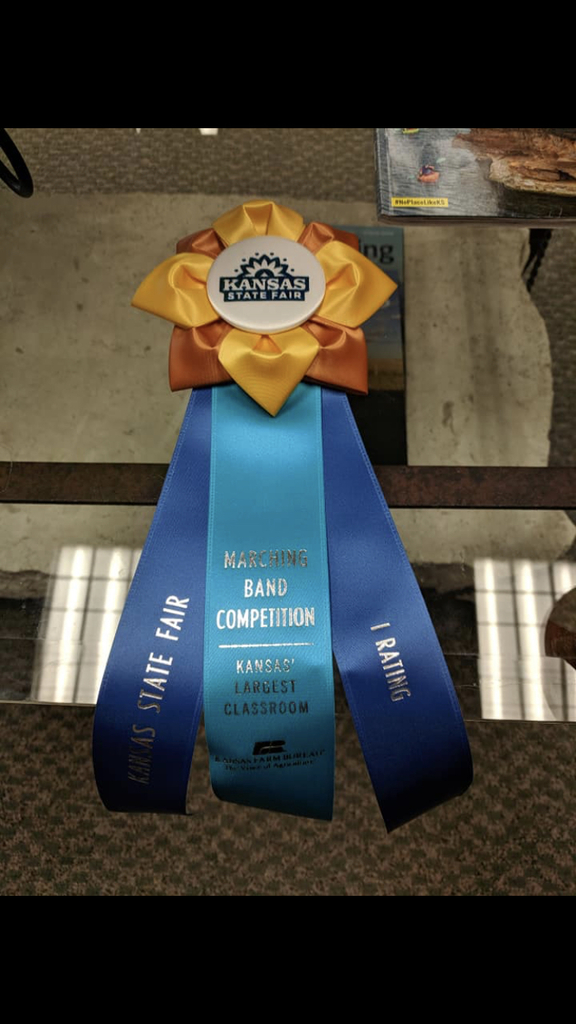 Student Advisory Committee members looking at data from student surveys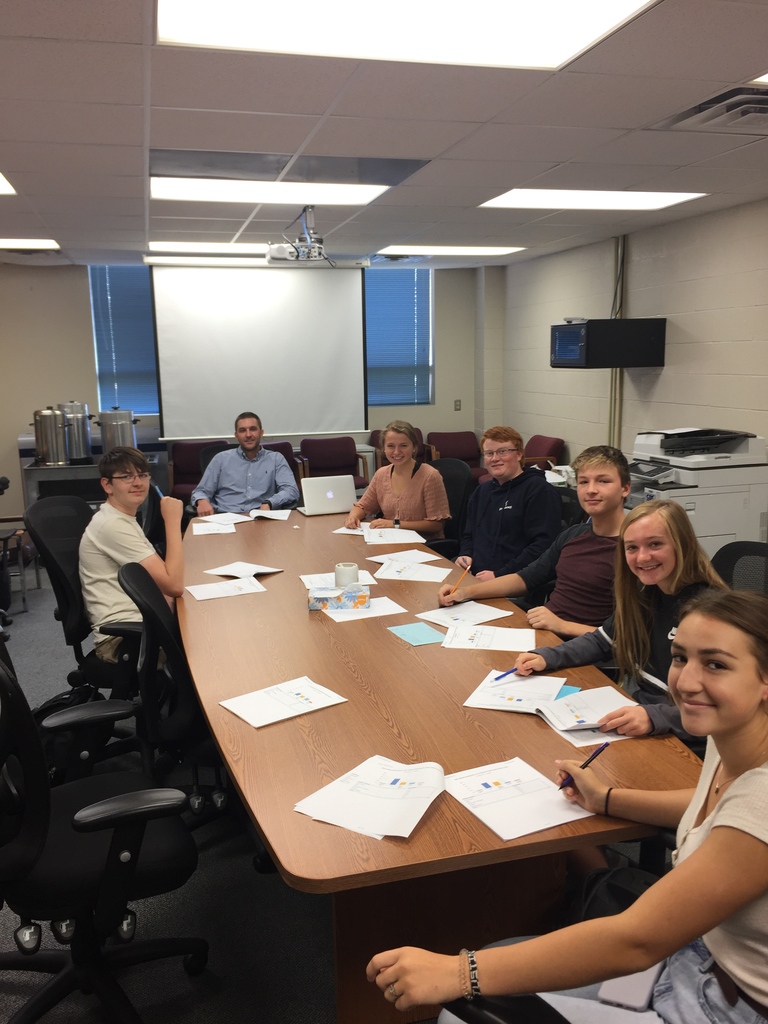 Congratulations to Avrey Brokenicky for earning KMAN Student-Athlete of the week! Avrey has a current GPA of 3.5 his senior year and has been involved in extracurricular activities all four years of high school. See what KMAN & K-State Credit Union had to say! "Congratulations to Avrey Brokenicky! Riley County won a 41-34 thriller over rival Rock Creek to open the 2019 season last Friday. Falcons senior Avrey Brokenicky had a monster game with 6 catches for 161 yards and 4 touchdowns on offense, plus a crucial fourth quarter interception on defense. Congratulations to Avrey Brokenicky of Riley County High School"

Picture Day is tomorrow, September 11, at RCGS!

Director of Food Service, Grace Brown, is enjoying the new oven at the grade school. It replaced an oven that was 30+ years old and just worn out. The district is systematically changing out equipment that is past repairing. Thank you Grace and staff for feeding our kids!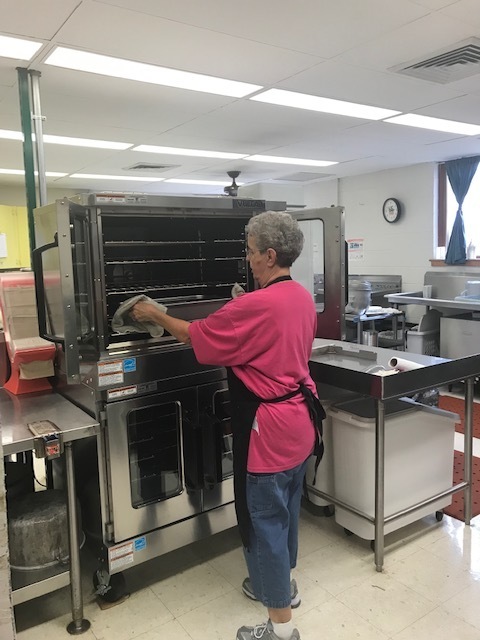 Please join us for RCGS PTO tonight!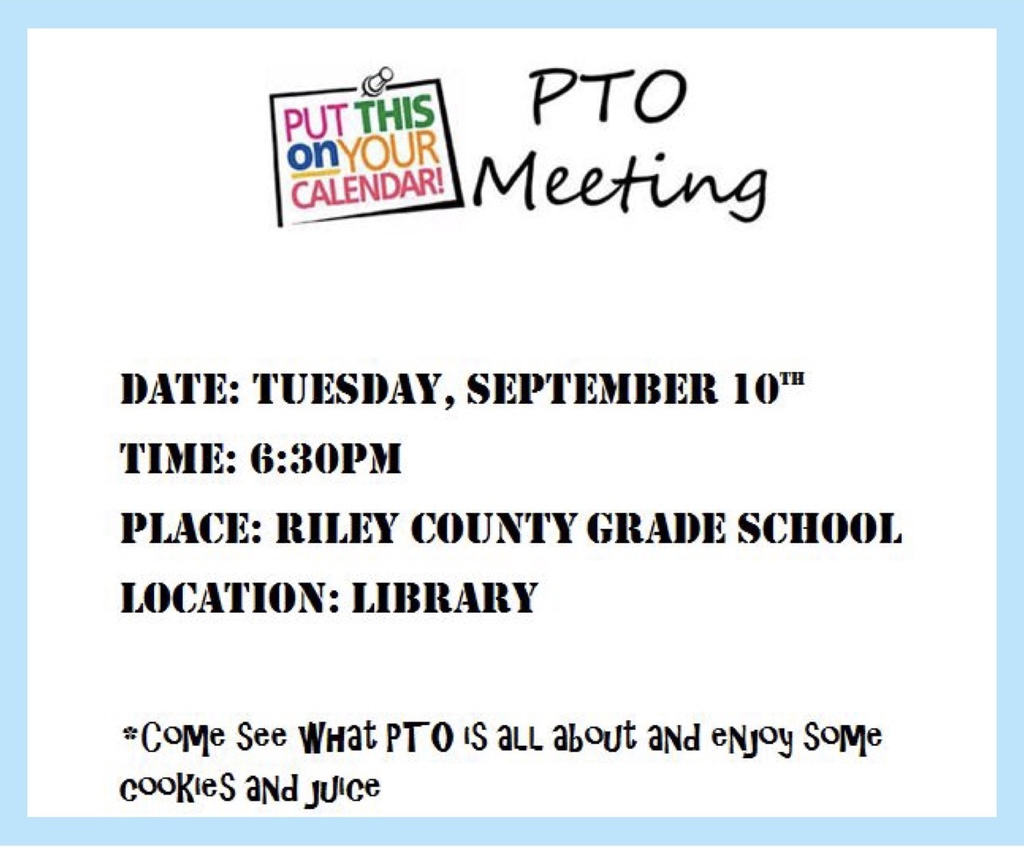 The Book Fair is coming to Riley County Grade School!